Monster iPad Case Test: Folios
Wallet keep my tablet protected?
Exspect Leather Flip Case
If you want your folio to open vertically like a notepad rather than book-fashion, this one's for you. It's nicely made, and extra points to Exspect for ensuring you can still use earphones with your iPad when the case's cover is closed - which latches magnetically, by the way. The open case stands up.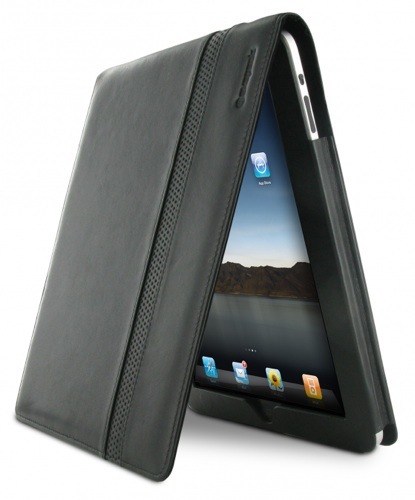 Reg Rating 80%
Price RRP: £30 Online: £18
More Info Exspect
Griffin Elan Passport
Clad in hide, the Elan Passport is a simple stand-less folio with the addition of a pocket for (small) documents and four credit-card slots which you almost certainly won't use. What, whip your iPad out to pay for that latte? I think not. Still, it's a solid-feeling case that'll take the rough and tumble, holding the tablet securely and keeping stitching away from wear-attracting edges. And it will, at a pinch, work as a stand, even though that's not part of the design.

Reg Rating 80%
Price RRP: £35 Online: £18
More Info Griffin