WTF is... up with e-book pricing?
Price rises coming
Finding the best price
On Amazon, agency pricing has overall pushed up the basket of 36 e-books used in our August comparison, from last month's low of £154.19 to £184.62, a rise of almost 20 per cent in a month.
Fans of Banks will have seen price increases of over £3 on several titles – a move that's prompted many of them to leave angry one-star reviews on Amazon.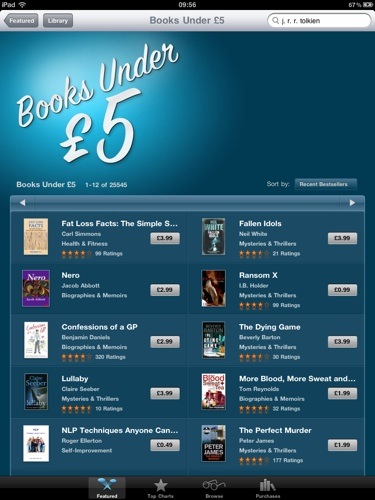 Always check out the bargain bins
Changes are less marked at Waterstones or WH Smith. The former has dropped prices by five per cent since August, and the latter by around 1.5 per cent, but adjusted for books not available at those stores (1), our basket still comes to £205.95 at WH Smith or £227.95 at Waterstones.
Clearly, the hoped-for price war has failed to ignite, but if your device can display both Kindle and ePub formats, it's definitely worth using that ability to shop around.
What next?
While there are always those who want electronic media for next to nothing, a look through online book communities suggests most readers do understand that authors need to be rewarded. Rather than price per se, the chief objection seems to be that with many e-books, they're paying more for a product that, thanks to DRM, they can do less with than the 'old fashioned' paper alternative.
Does that make them overpriced? A final word goes to Richard Mollet, CEO of the Publishers' Association, who told us: "We've got to make sure that when people are getting their hands on something, they appreciate there's a value to what they've got."
The real question, perhaps, is not whether or not readers value what they've got – but whether they agree with the publishers on exactly what it's worth. ®
Sponsored: Fast data protection ROI?