Filthy PCs: The X-rated circus of horrors
Grotesque dust creatures and mummified frogs
As we all know, fans are a favourite haunt of incipient lifeforms. Luke Rodgers offered this example...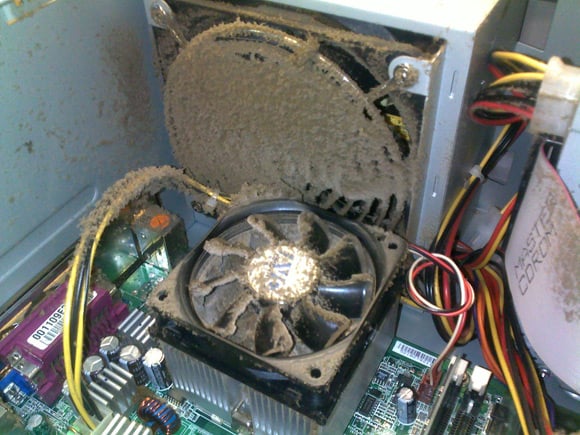 ...while JV sent in two further fine images of fan filth: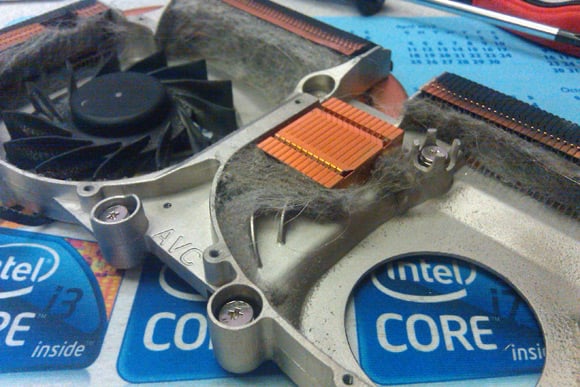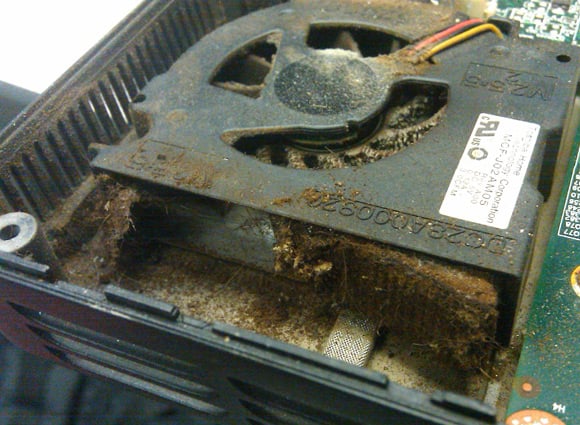 Adam Pike's brother-in-law couldn't understand why his AlienWare PC wasn't working. The CPU heatsink may have had something to do with it: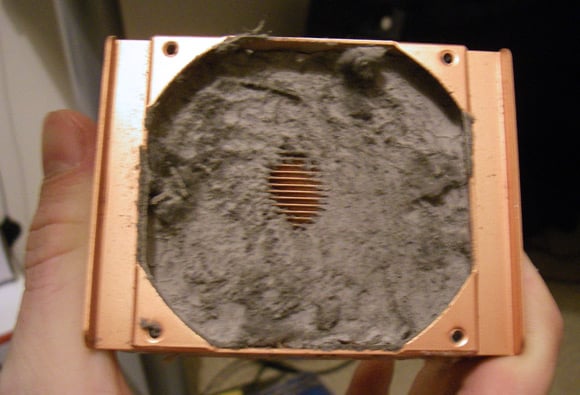 Sponsored: RAID: End of an era?