Filthy PCs: The X-rated circus of horrors
Grotesque dust creatures and mummified frogs
At least John has some idea of what the offending substance was. Bill Hazeltine didn't offer an explanation of this Compaq interior...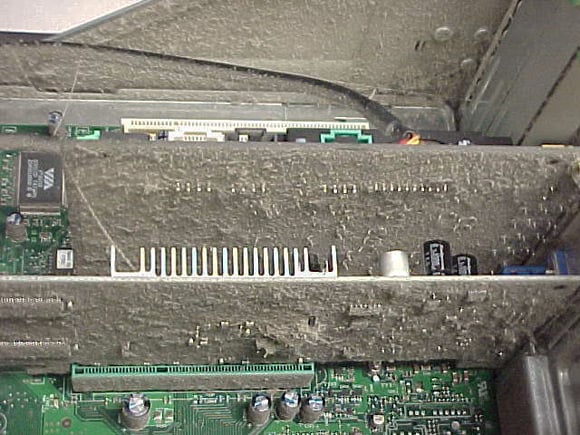 ...although he may simply be too shaken to share the truth.
Here's another Compaq hosting a "furry civilization", and found by Brad Barfoot in a remote corner of a hospital: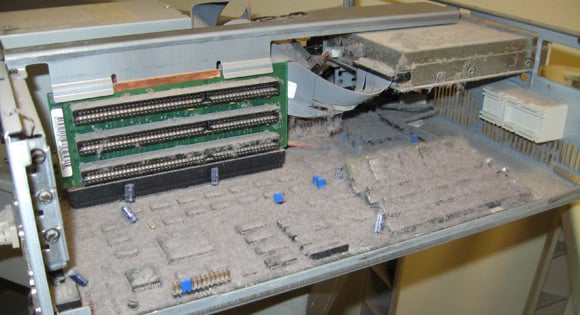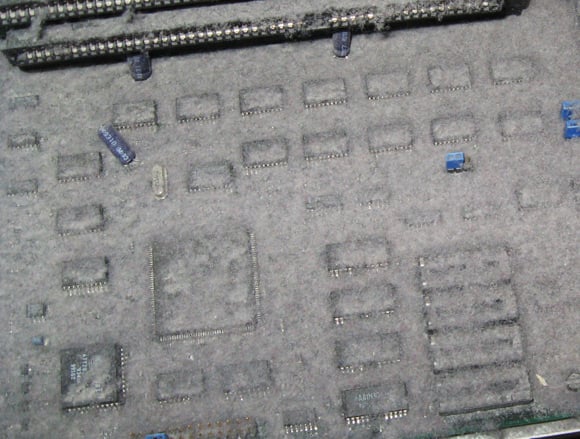 Hospitals appear to be fertile breeding grounds for computer lifeforms, as Adam discovered in a "healthcare facility" in the States: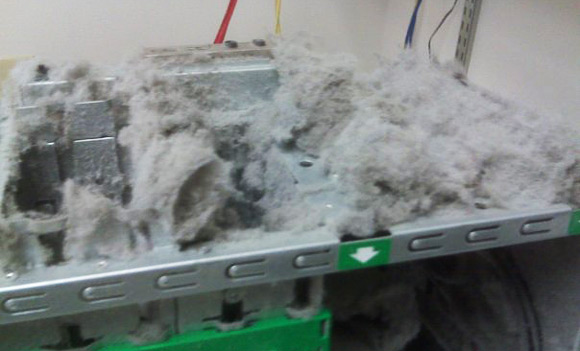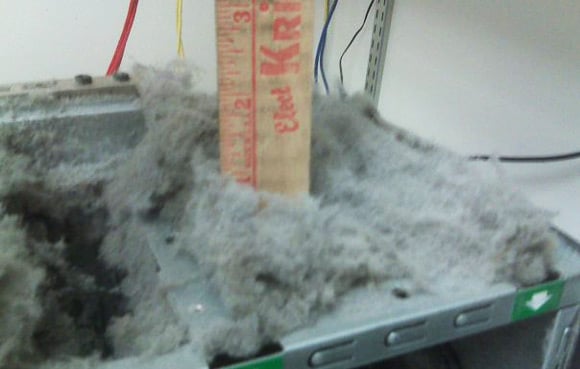 Sponsored: Fast data protection ROI?