Filthy PCs: The X-rated circus of horrors
Grotesque dust creatures and mummified frogs
Finally, we draw the curtain on our circus of horrors with this sensational find, fished out of a PC by David McCauley: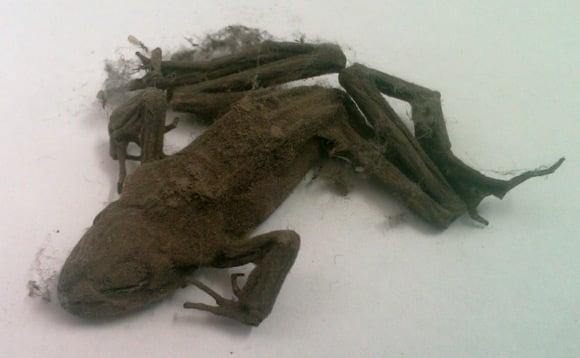 David reckons the poor thing must have been in there since the computer was manufactured, since it was "completely solid". It's certainly a novel take on the concept of "computer hardware". ®
Bootnote
Stateside Adam is hoping to get "bonus points" for what he and his work colleagues refer to as "The Great Knot". It's impressive, and has all the makings of a terrifying CAT-5 creature: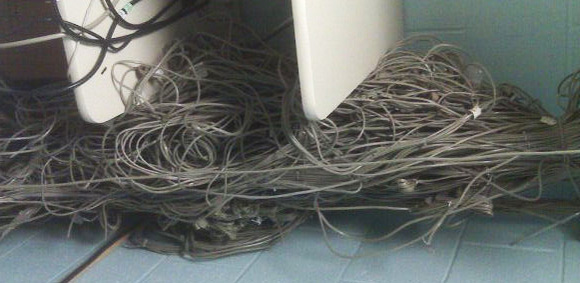 Sponsored: RAID: End of an era?