Samsung, Dixons herald huge tablet sales
Apple still in the lead, mind
Samsung has sold 600,000 Galaxy Tab Android tablets, the South Korean giant claimed yesterday.
The 7in Tab has been on sale for three-and-a-half weeks, but the bulk of the sales seem to have taken place early on.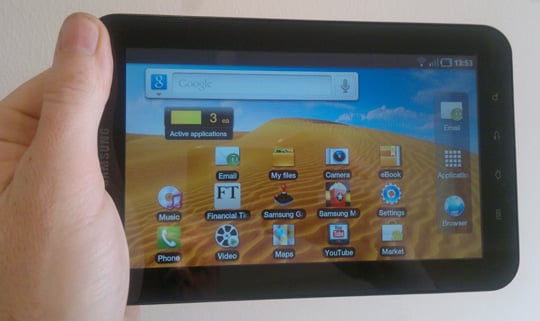 Samsung's Tab: handed out in their thousands
Tacit confirmation of that sales curve is given by Samsung's forecast that it will have shipped a million of the tablets by the end of the 2010.
So that's just 400,000 in the rest of November and the run-up to Christmas.
Samsung taking two months two ship 1m Tabs compares to the four weeks it took Apple to sell that number of iPads.
It's an interesting contrast. Yes, Apple had a big marketing programme, but the media tablet was a new notion back in April. Samsung has the advantage that all that iPad marketing and headlines have established the tablet firmly in the minds of the public as a desirable gadget to own.
Case in point: Dixons, which claimed this week that its 7in 10in, Nvidia Tegra-powered Advent Vega tablet has sold out due to "unprecedented demand".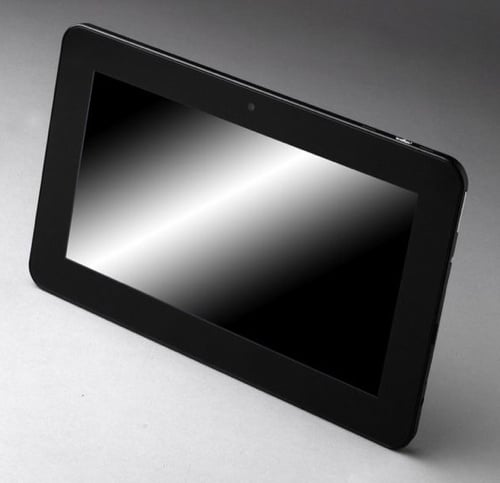 Dixons' Vega: sold out
The Vega was supposed to have gone on sale at the beginning of the month, but Dixons held it back until last week. We believe the company delayed the launch to make tweaks to the software, ensuring it didn't experience similar customer dissatisfaction issues to those Toshiba faced with its Folio 100 tablet.
These problems led Dixons to "temporarily" drop the Folio after a week, to give Toshiba time to sort the issues out. The Folio - for which Dixons has exclusive retail sales rights - is still not back on the giant's PC World or Currys websites.
Still, we treat the claims made about the Vega's sales with a pinch of salt. Selling out of a product depends as much on the stocks you have as the level of demand - it doesn't necessarily indicate that the Vega has been a huge success. ®
COMMENTS
Retina display *and* cheaper?!
What fantasy planet do you live on where a 300+ ppi flat panel display of more than a few inches in dimension is (a) available and (b) not going to cost an arm and a leg all by itself even if it were? The pricing of displays doesn't stay the same the more ppi you put into them, and there isn't a simple linear relationship in price going from 4 to 7 to 10 inches, it's more like an exponential one!
I'd love an iPad with a 'retina' display at the same or lower cost than the current version, but it isn't going to happen for half a decade or more.
As an iPad owner...
...this is a good thing. Competition is good. Products improve and evolve. Just because I've bought an apple does not make me a fanboi loyalist - I'll go with what I deem fits my leisure needs best (these aren't "primary/mission critical" computing devices afterall)
However, if the majority is dross, that's not going to help the sector. Lets hope these tablets are in some way decent, unique and not massively overpriced.
Hint: Apple - I was more more memory, front-facing camera and a retina-display in 16:9 or genuine 720p (1080p would be nice) option next time. Oh and it needs to be cheaper too. Ta v much.
Re: Are you all Apple fanboys?
Ta-ra
Presumably
There will also be a white hole version that's delayed by a year.
already on the badnwagon?
"It's an interesting contrast. Yes, Apple had a big marketing programme, but the media tablet was a new notion back in April. "
orrr.... maybe people have already rushed to buy the iPad and so obviously, don't want/need another pad. This might just explain why its not going to sell as many in the short term.