Samsung, Dixons herald huge tablet sales
Apple still in the lead, mind
Samsung has sold 600,000 Galaxy Tab Android tablets, the South Korean giant claimed yesterday.
The 7in Tab has been on sale for three-and-a-half weeks, but the bulk of the sales seem to have taken place early on.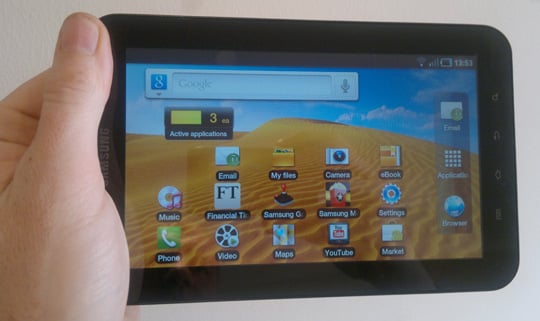 Samsung's Tab: handed out in their thousands
Tacit confirmation of that sales curve is given by Samsung's forecast that it will have shipped a million of the tablets by the end of the 2010.
So that's just 400,000 in the rest of November and the run-up to Christmas.
Samsung taking two months two ship 1m Tabs compares to the four weeks it took Apple to sell that number of iPads.
It's an interesting contrast. Yes, Apple had a big marketing programme, but the media tablet was a new notion back in April. Samsung has the advantage that all that iPad marketing and headlines have established the tablet firmly in the minds of the public as a desirable gadget to own.
Case in point: Dixons, which claimed this week that its 7in 10in, Nvidia Tegra-powered Advent Vega tablet has sold out due to "unprecedented demand".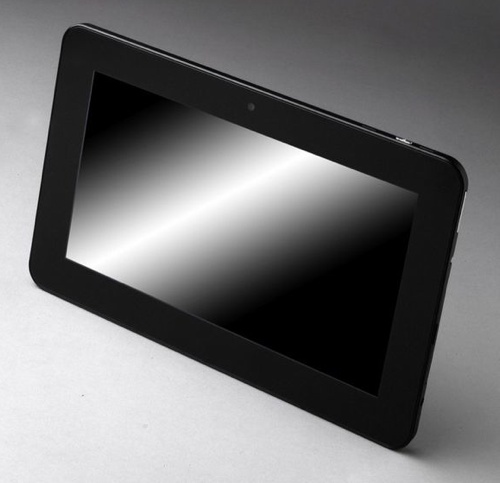 Dixons' Vega: sold out
The Vega was supposed to have gone on sale at the beginning of the month, but Dixons held it back until last week. We believe the company delayed the launch to make tweaks to the software, ensuring it didn't experience similar customer dissatisfaction issues to those Toshiba faced with its Folio 100 tablet.
These problems led Dixons to "temporarily" drop the Folio after a week, to give Toshiba time to sort the issues out. The Folio - for which Dixons has exclusive retail sales rights - is still not back on the giant's PC World or Currys websites.
Still, we treat the claims made about the Vega's sales with a pinch of salt. Selling out of a product depends as much on the stocks you have as the level of demand - it doesn't necessarily indicate that the Vega has been a huge success. ®
Sponsored: Minds Mastering Machines - Call for papers now open