Nokia X3 Touch and Type
Candybar sweetener
Review If you think candybar handsets should have touchscreens then Touch and Type should be right up your street. This is Nokia's attempt to breathe new life into the rusty trusty S40 platform by adapting it for a touchscreen interface. The first two T&T handsets to be released in the UK are the X3-02 and C3-01 and it's the former I have on my desk at the moment.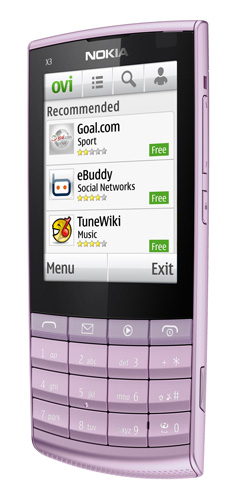 Touching thought: Nokia's X3-02
Nokia's handset design has been on an upswing of late and the X3-02 continues the trend. It's thin, light, well made and very solid. It's smart and stylish too, though Nokia's talk of the screen looking like still water, with the keypad below resembling rippling waves, rather lost me.
Unusually the keypad is laid out as a 4 x 4 rather than 4 x 3 grid. Two of the extra keys go for a Burton because they act as rather small call keys, but the remaining two provide handy direct access to the music player and the messaging application.
The design orphans the zero key at bottom right, but I didn't find that a problem, as I was rather impressed by the keypad's quality and ease of use. Conspicuous by its absence is any sort of navigation pad – if you want to select something, you have to tap the resistive touch screen.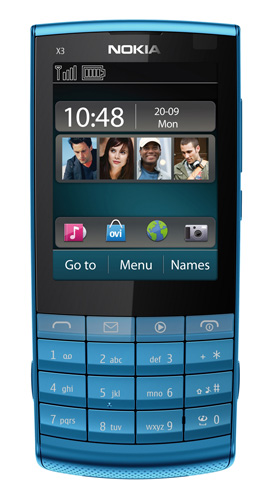 The 4 x 4 keypad layout crams in extra keys
Resistive it may be but it's a fine example of the breed. Swipes, taps and long presses all work perfectly and the UI is fluid and responsive, with only some occasional stutter in the kinetic scrolling of the contacts list to mar proceedings. The haptic feedback is nicely calibrated too, but as I dislike haptic feedback of any sort, a quick rummage in the settings was in order to turn it off.
Sponsored: Minds Mastering Machines - Call for papers now open