Toyota Auris hybrid e-car
Town and out in a Prius-powered hatchback
All those figures are an improvement over the Prius, despite it being the more slippery of the two with a drag coefficient of 0.25 versus the Auris Hybrid's 0.28. With CO2 emissions of between 89 and 93g/km, depending on wheel size, car tax isn't a problem because you won't have to pay any. The same goes for the Congestion Charge for those living in or near the Smoke.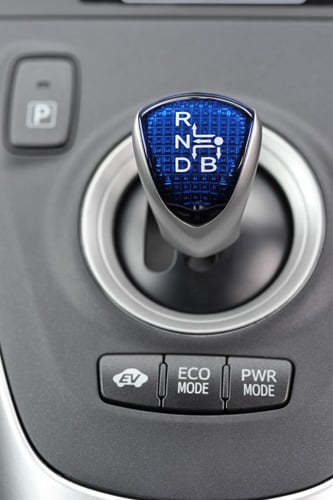 The EV button allows for electric-only motoring
As with the Prius, when you hit the Start button nothing happens beyond the dash lighting up like a Christmas tree, because the Auris moves away under battery power with the engine only joining the fray when required. Press the EV button and you can travel in leccy-only mode for around one and three-quarter miles at speeds of up to 30-odd mph, which is handy in slow moving traffic jams or trying to run down chronically inattentive pedestrians.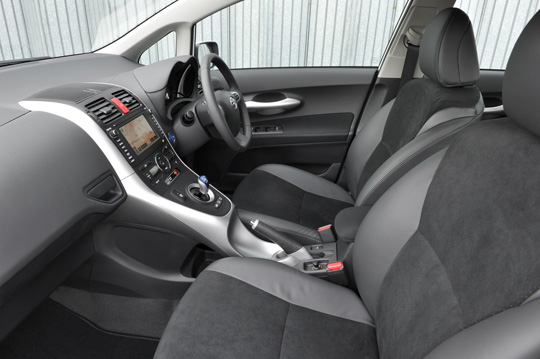 Cabin architecture is somewhat basic
Being rather smaller than the Prius, there is a touch less space in the cabin, but five adults can still sit comfortably, as long as those in the back are not too long in the leg. Luggage is more of an issue because the boot floor, replete with 'Hybrid Battery Pack' sign, is high. To be fair, the battery pack only steals space from the under floor cubby – poor boot space is a feature of the entire Auris range.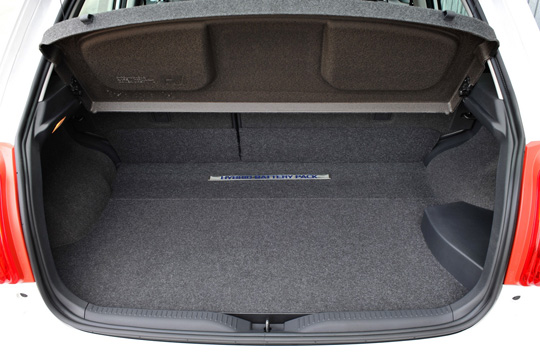 The boot accommodates the battery pack and is bit on the high side
Once inside, the Auris is not a noticeably less pleasant place to sit than the Prius, despite the basic cabin architecture and fittings being those of a fifteen grand compact hatchback, rather than a twenty grand California eco-cruiser.
Sponsored: Minds Mastering Machines - Call for papers now open