Apple MacBook Air 11.6in sub-notebook
The beauty and the boast
Benchmarks: 11in sub-notebooks
It's not as quick as the 13.3in model - a slower CPU and slower SSD see to that - but it's snappy enough and it was well able to handle the productivity, comms and picture editing tasks I put it to. Better, in fact, than my old, first-generation 13.3in Air, which had a 1.6GHz Core 2 Duo, but Intel graphics. It's clear how much of a difference getting a GPU, even an integrated one, from Nvidia makes, more than compensating for the slower CPU.
PCMark Vantage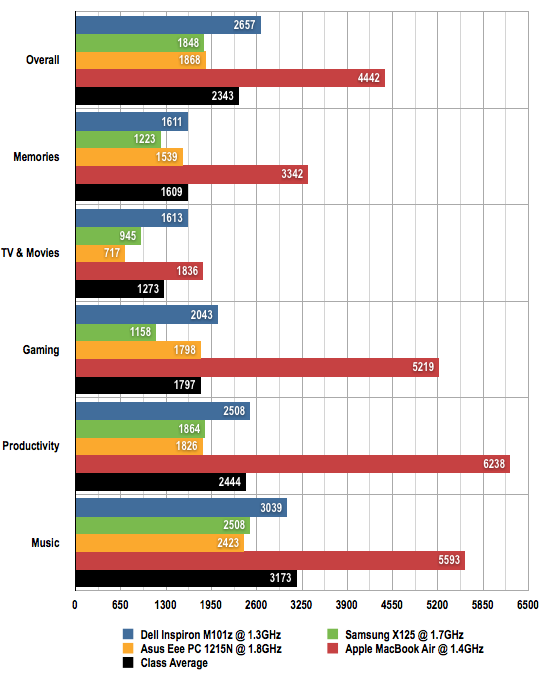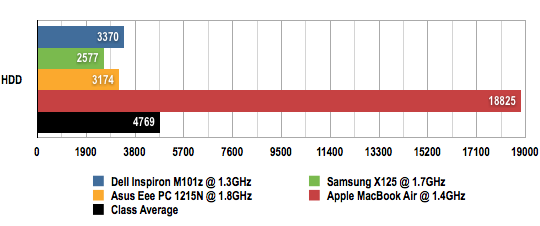 Longer bars are better
3DMark 06

Longer bars are better
PCMark Vantage Loop Battery Life Test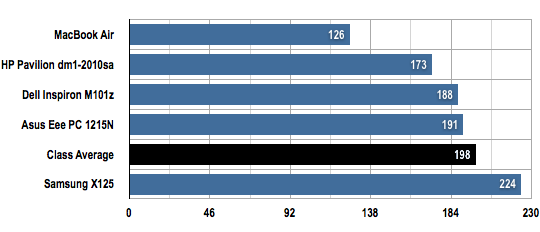 Battery Life in Minutes
Longer bars are better
Sponsored: Application managers: What's keeping you up at night?