Apple MacBook Air 11.6in sub-notebook
The beauty and the boast
Feature lists aren't the whole story
It's easy to look at a feature list and assume that a longer one is better, but that's not always the case, especially when large parts of it go unused no matter what. The counter argument, of course, is that it's better to have a third USB port, Ethernet, SD, VGA, HDMI and so on, especially when you're paying a premium, and I'm not unsympathetic to that view.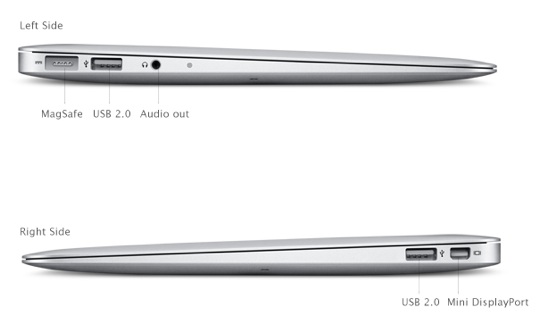 Enough ports - but are they the right ones?
But I have to say, if it's a matter of putting up with the absence of a few use-in-a-blue-moon ports in order to get a machine as sheer darn portable as this one, I'll wave goodbye to them any day.
You may disagree - you may need those ports, in which case your choice of laptop will be made accordingly, and it's no big deal either way. The crucial point here is that the Air is a machine for folk who need or want the acme of portability.
Ethernet, SD and a third USB port are really the only deficiencies. There's no optical drive, of course, but that's troubling fewer and fewer folk these days. Bluetooth, it has; ditto a good webcam. What else do you need from an ultra-mobile PC?
I'd have Mac OS X over Windows 7 any day of the week, but if you prefer the latter, you can run the bundled BootCamp utility to install it on the Air. I did, so I could run Reg Hardware's PCMark Vantage and 3DMark 06 tests.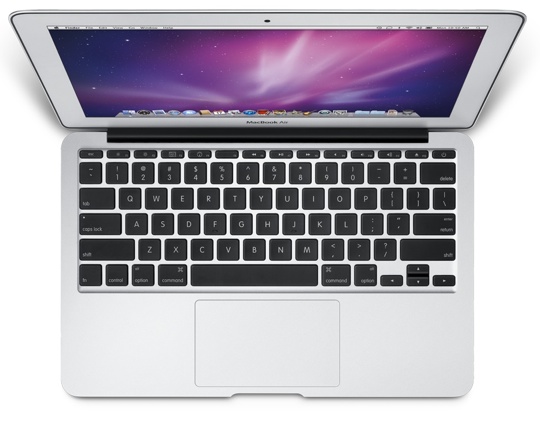 The trackpad is huge compared to those of most netbooks and sub-notes
At which, it put in some very decent numbers. The Air's integrated Nvidia graphics put it well ahead of any netbook or 11.6in sub-notebook Reg Hardware has seen. Ditto its PCMark Vantage scores, helped by its SSD.
Sponsored: Minds Mastering Machines - Call for papers now open