Meltdown ahoy!: Net king returns to save the interwebs
Cometh the hour. Cometh the Van. Again
The terror of Faceook
Tired of hearing tech companies belittle your concerns about privacy online? Telling you that you have no privacy on the web and to "get over it" while they sell service providers more servers or expose more of your data to advertisers? So is Jacobson. "I don't like that — that's an architecture failing — it doesn't need to be," Jacobson told us recently. "It terrified me — my daughter is on Facebook and I cringe because their default is to expose everything."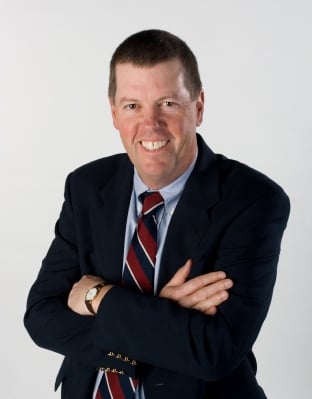 McNealy: you have no privacy on the internet — get over it
To be fair, Jacobson isn't too hard on Facebook's chief executive Mark Zuckerberg or Sun Microsystems' former chairman and founder Scott McNealy, who said you have no privacy online. He blames the technology cards they've been dealt. In other words: TCP/IP.
"Everybody has to build with the tools that they've got. Facebook has the internet as their TCP/IP model and the context of Scott's comment was the TCP/IP model," he told us. "We are trying to add to the toolbox and add a set of tools that let you do different models."
Jacobson is now proposing a fundamental shake-up to the way the internet is architected, to solve not just the scale problem but also to put privacy and disclosure in the hands of users.
He proposes to reduce network load by redistributing where content is stored online to away from service providers' overloaded central servers and networks, while also allowing content creators — that's you — to set access controls and say who sees what. His idea is called Content Centric Networking (CCN), and it's impossible to implement using TCP/IP.
"One of my biggest worries about the internet is — structurally — it's hard to do a security architecture because the nature of how you secure calls is always going to be hard. Securing the content is easy — but it requires a shift in thinking," Jacobson said.
"CCN is trying to make that model where you name the content at the low-level mode rather than the high level mode... Starting with that model it's real easy to do content-focused security because you can start to name the things that important for."
It's an idea Jacobson has been evangelizing for at last a half-decade, but it will finally start becoming reality in 2011. We first wrote about CCN on the 40th anniversary of Xerox PARC, but decided it was worth hearing more from Jacobson and getting an update.
A project of Xerox company PARC — where Jacobson's been a research fellow since 2006 — CCN in September received funding from an $8m award by the US National Science Foundation (NSF) looking at the future of the web. CCN falls into the Named Data Networking (NDN) architecture project, to make the web "more usable."
The idea is to achieve this by focusing on the data people want, and not where the data's based. In a TCP/IP network, the focus is on where the data lives — endpoints like the server.
How serious is this? It was the NSF who in 1986 initiated development of NSFNET, which started as a project to connect five US universities via a high-speed network. It plugged into ARPANET and — for a while — was a major internet backbone connecting 4,000 institutions and 50,000 networks across the US, Canada, and Europe.
The NSF cash will go to work solving basic problems such as fast forwarding, trust, network security, content protection, and privacy — in short: a new communications theory.
Jacobson and his PARC team have produced early protocol specifications released under an open source implementation called CCNx, used in NDN. Separately, PARC is talking to network, consumer, and cellular service providers about using the technology in the near term.
CCNx contains early protocols that the project's website stresses are still experimental and may change. These cover a transport protocol based on named data rather than packet address, a basic name convention that assigns meaning to elements such as application, institution, and/or global conventions rather than name. You can see the rest here.
TCP/IP: a success disaster
The NSF's $8m means that PARC, working on NDN with nine universities including the University of California in Los Angeles, can now fund the engineering to build out Jacobson's concept. The immediate priorities are intelligence, infrastructure security, and internet routing — making it more robust, expressible, and in need of less configuration.
Given that TCP/IP has had a good 40 years to mature since it was co-drafted by Vint Cerf and Robert Kahn in 1974, you'd think that all the kinks had been knocked out. You'd also assume that as a prime contributor since 1978, Jacobson would be happy with the state of things. But no.
TCP/IP's success is that it unified ARPANET with other large networks like NSFNET over public telephone lines and laid the foundations of today's internet. TCP/IP replaced closed protocols devised by different government and research operations that had used their own addressing and encapsulation structures — such as ARPANET's Network Control Protocol (NCP) — with something that was infinitely more open, efficient, and flexible. The military officially "turned on" TCP/IP on ARPANET on 1 January 1983 and TCP/IP went on to provide a "terrific way of doing networking" according to Van Jacobson.
The problem is that TCP/IP's produced what Jacobson calls a "success disaster."
Sponsored: Minds Mastering Machines - Call for papers now open