Sony Walkman NWZ-B152F

Other than a long battery life and the benefit of being a non-cable USB key, the Sony B series is disappointing, mainly due to its low output volume. The sound is smooth and rounded, but venture to a place with any background noise and you may as well forget it.
The jog-wheel used to change tracks can be fiddly, especially one-handed and, unless you've switched Hold on, its buttons are too easily nudged. Consequently, tracks are accidentally paused or the annoying Zap function comes into force – a somewhat pointless feature that plays a few seconds of each track before randomly moving on.
The voice recorder and FM radio are nice inclusions, but neither compensates for the volume problem. With format support for just MP3 and WMA, the B series Walkman comes with mediocre headphones and appears poor value for money. You'd expect more from Sony, really.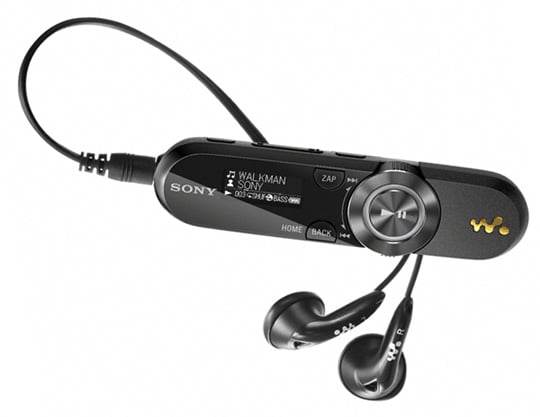 Reg Rating 55%
Price £20 (2GB) £40 (4GB)
Format Support WMA, MP3
More Info Sony
X-Mini Happy

The X-Mini Happy is the ultimate accessory for sodcasting chavs that now infest the nation's buses and painfully show off the noise they believe qualifies as music. It's wicked, innit!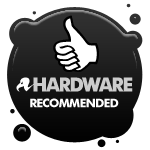 The single tweeter on top, supported by a powerful sub-woofer inside, delivers crisp audio at high volumes. Sure, its spherical shape isn't as pocket-snug as most MP3 players, but the X-mini is comfortable enough to carry and the sound is incredible, albeit slightly distorted at maximum output. There are other downsides: as there's no display, the volume resets itself each time it's powered up, and you can't fast forward through any tracks. Limited format support is also a drag - MP3 or WMA only - and the battery life is a mere five hours.
Despite this, the X-Mini MP3 is an excellent piece of kit, and comes with a removable 2GB SD card along with some of the best supplied headphones I've seen. Each device can be linked to other X-Minis to create a chain of speakers and intensify the volume even more. The streetz may have already waved goodbye to days of boomboxed shoulder pads, but a new era is here: X-mini necklaces.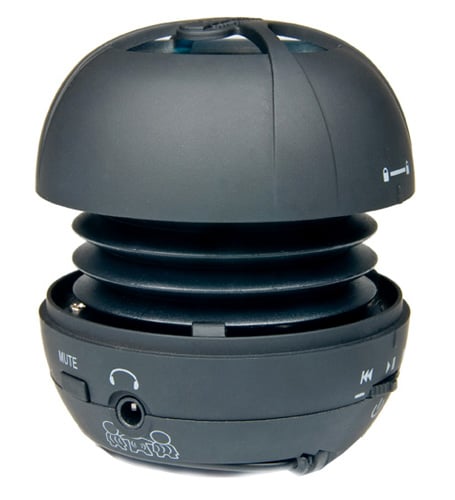 Reg Rating 85%
Price £40 (2GB)
Format Support WMA, MP3
More Info Advanced MP3 Players
Ten... sub-£50 budget MP3 players
COMMENTS
Sansa Clip+
Is head and shoulders above the rest. Best sound quality I've had since the days of my iRiver H140 (and I've had a selection of Cowon, Creative & Philips players inbetween), all in a terribly small package. Whats not to love?
Sansa Clip+
Will actually support up to 40GB. I have an 8GB model with a 32GB microSDHC card. It takes bloody ages to rebuild the internal database every time I disconnect it from the computer, but it's otherwise fine. Word to the wise, though - secure the card with some electrical tape. If you don't, and you drop the player on the kitchen floor, the card will ping out and disappear under the cooker.
Irresponsible
There's a reason why the EU has limits on mp3 player output. It's because using *bad* headphones and putting the volume up really high to compensate for background noise is really bad for your hearing.
So why are you recommending players on basis of 'high volume'? When you should be recommending people invest 25 EUR on a decent pair of earbuds? Or a little more on a set of noise-cancelling cans?
Really, this is what I expect from a Murdoch publication. From somewhere so geeky as theregister I expect at the very least informed advise...
"there was nothing else available with a name I trusted"
You trust Sony?
Wow.
Playcounts? That important?
That feature sounds about as must have as a spirit level.
Manually manage your listening??? I think you are trying to hard. Just listen to some tunes and relax.