26,000km 'leccy joy ride crosses finish line
Petrol-free from Alaska to Tierra del Fuego
A team of electric-car enthusiasts — well, maniacs might be a more-accurate term — from Imperial College London have completed their 26,000-kilometer drive down the Pan-American Highway from northern Alaska to the world's most southerly city in the Tierra del Fuego district of Argentina.
"This project was never just about getting from one end of the highway to the other," said Sir Keith O'Nions, rector of the college, congratulating the team of undergrads, postgrads, and alumni who accomplished the feat. "It was also about demonstrating to communities along the way the effectiveness of low-carbon vehicle technologies, which the team has done in spades. Well done!"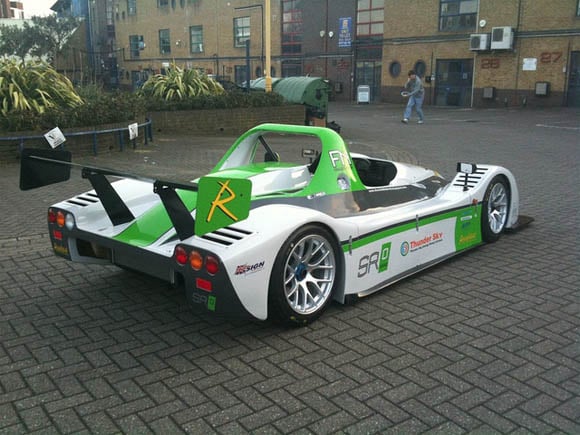 The Racing Green Endurance team's SRZero
The college's Racing Green Endurance team worked with carmaker Radical Sportscars to transform Radical's donated 400bhp, twin-motor verhicle into a "supercar" they called the SRZero. The bulk of the custom work was done to harden the all-electric buggy so that it could withstand the rigors of the über–joy ride.
"Driving the open-top car at night with tropical rainstorms pounding away at an already disintegrating road was certainly a challenge," said one team member. "It was slightly nerve racking knowing that you were sitting on 550 Volts. But the waterproofing measures worked and the car survived."
The drive spanned 14 countries and took 136 days, two hours, and 55 minutes, although the driving portion added up to a total of 70 days — less than the 80 days the team had projected. Throughout the trip, the team blogged and tweeted their progress — and lack of progress.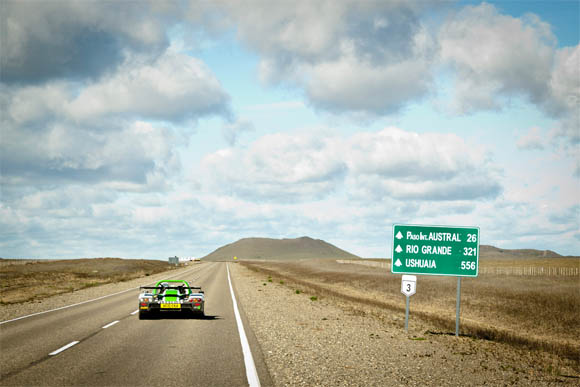 Approaching the goal in Tierra del Fuego
The going was not always smooth: the team and its SRZero survived a pair of failed chargers in Whitehorse, British Columbia*; a snapped shock absorber on the way to Eagle Pass, Texas; catching fire in Cartagena, Columbia; and a fender-bender while showing off in Quito, Ecuador; before arriving safe and sound in Ushuaia, Argentina, on Wednesday.
And then there were the extra days they had to stay in Columbia because of the coup that had closed the border to Ecuador.
Filmmaker Claudio von Planta traveled with the 11-member team; his footage will form the backbone of an eight-episode documentary about the adventure to be aired by BBC World News beginning January 1, 2011. ®
* Correction
Whitehorse is the capital of Canada's Yukon Territory. The Reg regrets the error, and cites it as yet another example of how we Yanks are geographically challenged.
Sponsored: Minds Mastering Machines - Call for papers now open