Top Ten Arcade Classics
Shinryuken! Feel my burning vigour!
Capcom Street Fighter

This was all about the one-on-one, giving you six buttons to kick the shite out of your opponent with the usual beat down combo of jumping, standing and crouching, plus strong, medium and weak punches and kicks. This game was a wonderful mixture of Japanese cute and kickass combo moves. I still remember the twitchiness when Sagat came on-screen: would I be able to react fast enough to avoid his power move?
"Shoryureppa! Shinryuken! Feel my burning vigour!"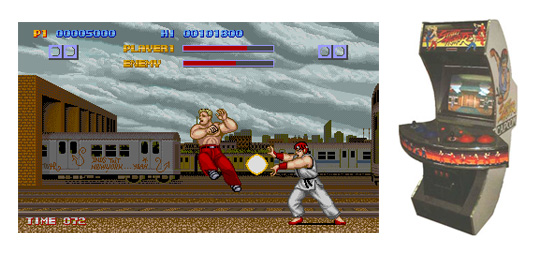 Namco Time Crisis

This genre-defining game always made me wish I had way better co-ordination, since it was all about the foot pedal. Release pedal, duck and reload! Foot down, fire! This on-the-rails first-person shooter allowed you to duck behind objects to stay safe while blasting with your lightgun through the game. While navigating each level you gotta kill all the bad guys in each area before time runs out but can gain time bonuses if you get really good.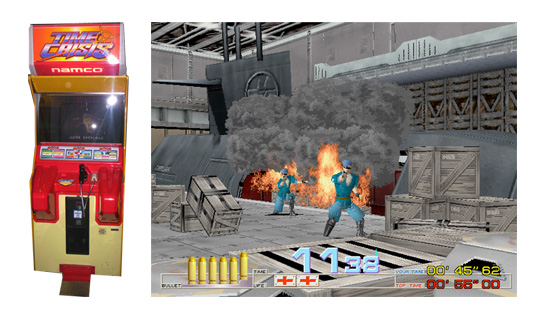 Reg Hardware extends a special thanks to Arcade History and Alexis Bousiges for help sourcing the pictures for this round-up.
Sponsored: Minds Mastering Machines - Call for papers now open