Top Ten Arcade Classics
Shinryuken! Feel my burning vigour!
Williams Electronics Defender

It's all about the smart bomb! Side-scroller Defender was hard and fast, and with five buttons to master seemed way ahead of its time. Having more buttons like fire, thrust, smart-bomb and hyperspace seemed like heady days in the time of Space Invaders. Here you couldn't see what the aliens were up to unless you flew past them. Being a spaceship has always appealed to me, but until the arrival of Iain M Banks' Culture novels, never more than this.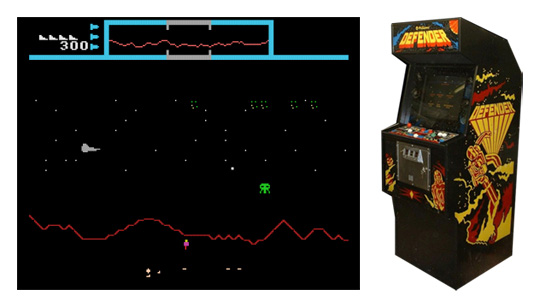 Atari Battlezone

Want to feel like you're training for some secret alien-killing military mission? I spent a couple of hours recently playing this on a friend's iPad and it brought me right back to the original's strange perspective and wireframe weirdness. Surrounded by a landscape of pyramids and cubes you battle with opposing tanks, missiles and sometimes even flying saucers. With it's periscope viewer this game was a novelty at the arcade, and used Asteroids-style vector graphics to draw it's distinctive visuals.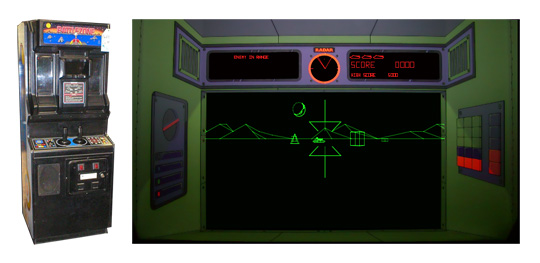 Sponsored: Minds Mastering Machines - Call for papers now open