Can NetApp catch up with EMC?
Maybe seven quarters are all that's needed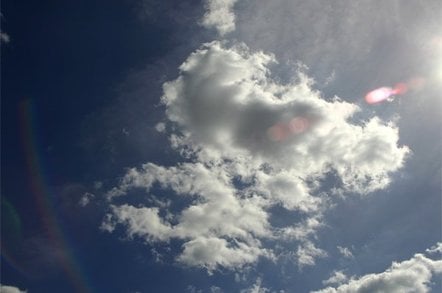 NetApp has announced good but not fabulous results for its latest quarter, and has a slowing growth forecast. Can it realistically catch up with EMC?
NetApp earned a satisfyingly huge chunk of change in its second fiscal 2011 quarter, which finished on 29 October. Revenues were $1.207bn, up 33 per cent on the year-ago quarter, with pure product revenues up 49 per cent to $780m. Net income was $165m, a lovely 72 per cent up on the $96m earned a year ago. So everything is rosy, right?
Not quite. The Wall Street estimates for the quarter were for revenues of up to $2.1bn and NetApp failed to beat the street. The street likes to be beaten. Then net income was actually 12.5 per cent less than the previous quarter, and it is forecast to go down again next quarter. Also, revenues are forecast to grow 3 to 7 per cent sequentially and 23 to 28 per cent annually. Wall Street, like Oliver Twist, wants more.
It looks as if a pattern of results rebounding strongly from the recession is now over and NetApp is reverting to a longer-term growth pattern. Stifel Nicolaus analyst Aaron Rakers has analysed the results and noted that European NetApp revenues looked poor. The revenue growth was only 14 per cent year-on-year and nine per cent down sequentially. It looks as if poor European results prevented NetApp beating the street.
When NetApp announced its FAS3200/6200 systems and other good news last week, EMEA boss Andreas Konig was bullish about NetApp taking its German lead over EMC and turning it into a European lead over EMC and then, possibly, a global lead. Rakers reckons NetApp has grown its share of the external storage market to 12-12.5 per cent this quarter, up from 11 per cent last quarter and nine per cent a year ago.
IDC gave NetApp third place in the external storage market in the second calendar 2010 quarter, with an 11 per cent revenue share. IBM was second with a 13.6 per cent share and EMC far ahead with a 25.7 per cent share, almost 2.5 times as much as NetApp. Has NetApp a realistic chance of overtaking EMC?
If NetApp gains 1 per cent of market share for seven quarters in a row and EMC loses 1 per cent for each of those seven quarters – then NetApp would overtake EMC, assuming no other supplier such as IBM or HP put on a sustained spurt over the same period and outgrew NetApp.
EMC has just bought Isilon and has a CLARiiON/Celerra refresh coming in early 2011. It's going to be a race between a best-of-breed product collection versus a unified product architecture set. If NetApp can sustain its momentum and take share from EMC consistently over the next 21 months at a 1 per cent a quarter rate then, yes, it can overtake EMC in the external storage market. That will put a spring in its step. ®
Sponsored: Minds Mastering Machines - Call for papers now open