Chinese retailers sell Apple-only white iPhone 4s
How many did Apple make - and how many leaked out?
Chinese resellers are offering locals the near-mythological white iPhone 4, and it seems they are the genuine article.
According to website Giz-China, punters can pay between Yuan 5500 and 8000 (£518-753) for the 16GB version and clearly a whole lot more for the 32GB model.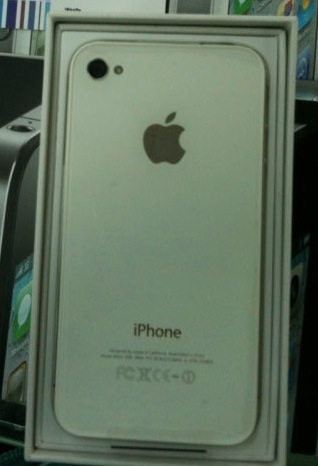 Source: Giz-China
The site availed itself of one reseller's wares and found the handset to be the Real McCoy, labelled in Chinese that the product is for Apple use only and not to be sold.
The snaps certainly look legit. Would a faker really go to that much trouble as to give it a distinct model number - MC603ZP/A - from the black iPhone - MC603ZA/A?
More to the point, the site says the phones are locked to the AT&T network, suggesting they were destined for the US market rather than the domestic one.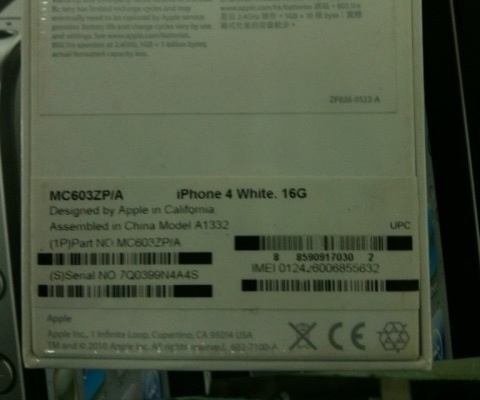 Source: Giz-China
That Apple has stocks of the much-delayed - and possibly doomed never to be released - white iPhone was suggested last month when one of the things was spotted in the hands of a user in New York.
He said he'd got it from a mate who works in Apple. The employee was able to nab one from the stock-cupboard and sling it over.
Whether the China-sold white iPhones come from there, from Apple's Chinese operation or from one of its manufacturing partners isn't known.
The latter were certainly the source for the parts enterprising New York teenager Fei Lam used as the basis for the black-to-white iPhone 4 converstion kits he's done rather well out of selling - to the extent he was accused of fencing stolen goods. ®
Sponsored: Minds Mastering Machines - Call for papers now open