iPad apps: the 10 smartest and 10 stupidest
From the sublime to the 'WTF?'
No. 2
Smart: WolframAlpha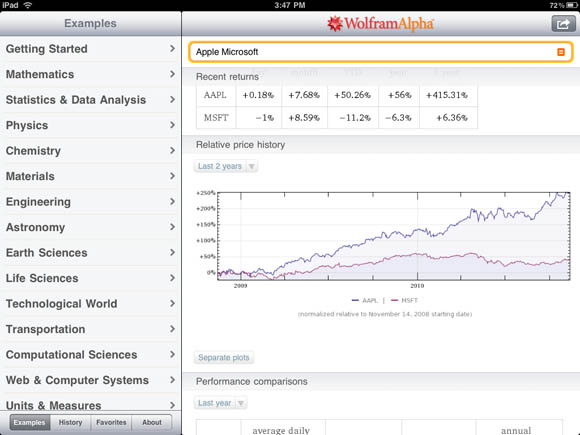 Not everyone loves WolframAlpha, but anything that can provide this breadth of info is high on my list
They say: "Get answers. Access expert knowledge. Wherever you are. Whenever you need it. Whoever you are and whatever you do, WolframAlpha delivers insight and understanding into any facet of your life."
The Reg says: WolframAlpha is an iPad-using info-junkie's best friend. This app gives you quick access to facts and figures on everything from math to stat to culture to astonomy to music to finance. And more. A lot more.
WolframAlpha provides a rich set of examples on how to access a boatload of information drawn from a wide variety of sources — and, yeah, Wikipedia is one of its many sources, but not for all categories, not by a long shot.
After using a canned example, you can substitute your own terms — for example, under Satellites, you can change the default example of Echostar 1 and Echostar 2 to Sputnik and Telstar, and see all the stats you might care to know about those two classic satellites, including a chart of their routes.
Well, Telstar's current route, in any case. Sputnik is properly listed as "decayed".
Price: $1.99
---
No. 2
Stupid: Portable Tanning Machine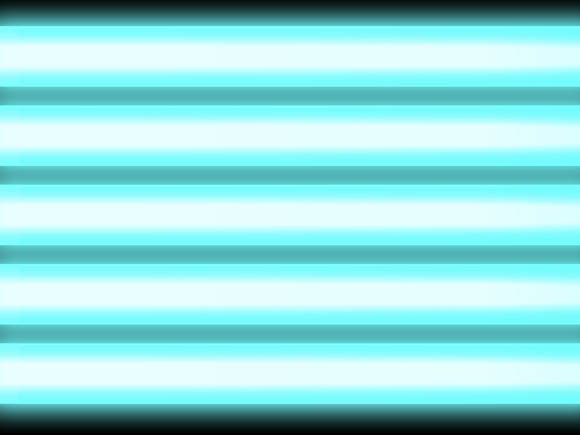 All hail the utter pointlessness and stunning stupidity of Portable Tanning Machine
They say: "Portable Tanning Machine is the 100-percent safe and non-effective way to get a deep, glistening tan, right on your iPad and iPhone/iPod Touch!"
The Reg says: This app simulates, as you can see from the screenshot above, the enhanced-UVB lamps used in tanning beds. After a brief start-up — complete with sparking sounds — the Portable Tanning Machine simply glows and hums until you turn it off.
And, no, an iPad's LED-backlit in-plane-switching display will not give you a tan. Props to PTM's developers for calling it "non-effective," at least.
Actually, there's another tanning-bed simulator in the App Store, Tanning Pad (99¢), which doesn't even provide the start-up animation nor the sound effects — its tanning lights simply blink.
It's a toss-up as to which is more stupid, an app that goes to the trouble of allowing you to fire up your ersatz tanning bed and then hums eternally, or one that simply sits there and blinks.
I'm voting for the one whose developers put time and trouble into polishing it. Deciding to waste precious brain cells on Portable Tanning Machine was stupid.
Price: 99¢
Sponsored: Minds Mastering Machines - Call for papers now open