iPad apps: the 10 smartest and 10 stupidest
From the sublime to the 'WTF?'
No. 4
Smart: Kindle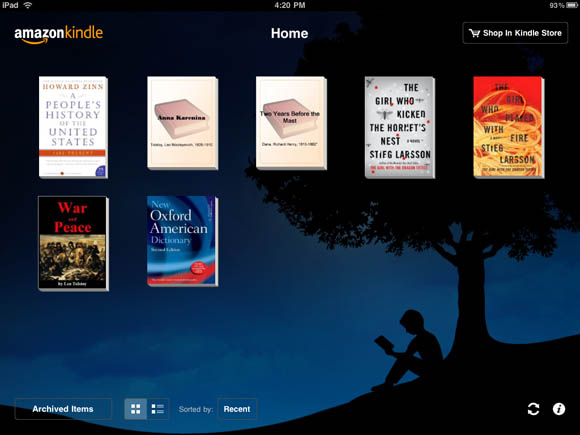 Kindle has a vast ebook collection, a pleasantly un-fussy interface, and syncs across devices
They say: "Get the best reading experience available on your iPhone, iPod touch, and iPad. You'll have access to over 725,000 books in the Kindle Store, including best sellers and new releases."
The Reg says: There are a number of ebook readers available for the iPad — Stanza, Kobo, and Apple's own iBooks come to mind — but I'll put my money on simple, uncluttered Kindle.
Well, actually, I won't put my money on it — it's free. As was the book I'm currently reading on it, Anna Karenina, and a couple of others that I've recently read either on my iPad or iPhone.
Which brings up one fine feature of Kindle: its ability to swiftly sync among devices. I find my iPad too big to read comfortably on a crowded subway, so while commuting I use my iPhone. At home, it's iPad time.
Kindle ebooks are also available in the UK and elsewhere, but be forewarned: "Selection and price of books in the Kindle Store may vary by country."
Price: free
---
No. 4
Stupid: ePenalty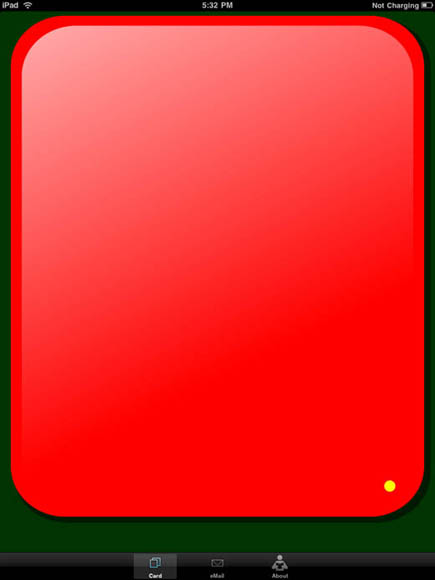 This is ePenalty's red card. The other card is yellow. That's it. That's stupid
They say: "ePenalty generates Red and Yellow penalty cards that can be displayed and/or emailed."
The Reg says: Actually, it's hard to say more than the developer's description of ePenalty: it displays a red card or a yellow card, and allows you to email those cards through an unnecessarily kludgey interface after annotating them with a — hopefully — clever message.
Oh, one more thing: the emailed cards don't even benefit from the mild 3D rendering of the cards displayed on the iPad — they're merely red or yellow rectangles.
All together now: "That's stupid."
Price: $1.99
Sponsored: Minds Mastering Machines - Call for papers now open