iPad apps: the 10 smartest and 10 stupidest
From the sublime to the 'WTF?'
No. 6
Smart: SketchBook Pro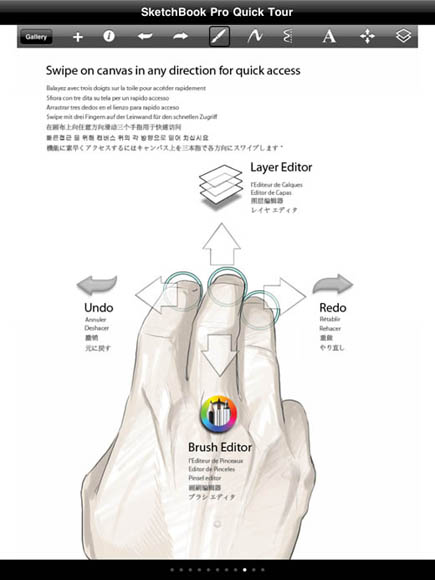 Having zero talent, I couldn't create a Sketchbook Pro artwork — this is from its Quick Tour
They say: "Using the same paint engine as its [AutoDesk] desktop counterpart, SketchBook Pro delivers a complete set of sketching & painting tools through a streamlined and intuitive user interface designed exclusively for the iPad experience."
The Reg says: I'm including this app as much for what actual talented people have told me about it as for my own expereince with it, seeing as how it's an artwork-creating app that's best enjoyed and employed by people with artistic talent.
And that ain't me, babe.
Still, even an image-maker with a kindergartener's skills such as myself can appreciate the depth of SketchBook Pro's interface and its intelligent use of multi-touch gestures. It may take you a bit of effort to learn the various and sundry ways of controlling the app, but — if you have talent — the results will be well worth it.
Price: $7.99
---
No. 6
Stupid: Sexy Dance HD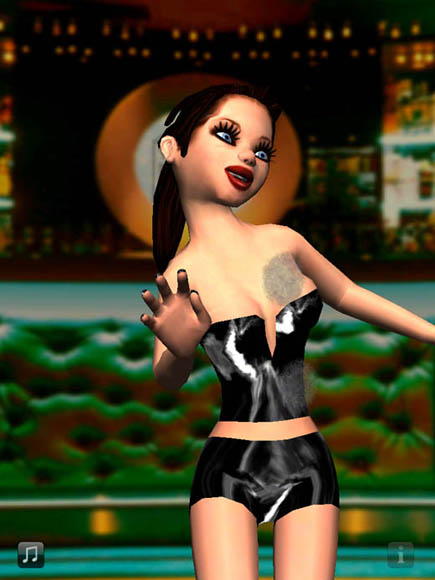 Warning: Sexy Dance may induce horrific nightmares (and yes, that's a fingerprint on her left bazoom)
They say: "Finally!! A woman you can actually control!"
The Reg says: The truly puzzling thing about this horrendous gob of stupidity is that coding it took far more skill than did, say, slapping together Simple Fruit Bowl. And so the question unavoidably arises: "Why, dear lord in heaven, why?"
Sexy Dance HD is the anti-BaconClock. While that faux-edible timepiece has a bit of naïve charm, Sexy (which isn't) Dance is — not to put too fine a point on it — mind-numbingly repulsive.
As the grotesque animated figure dances to a repetitive disco tune that'd nauseate even Leisure Suit Larry, she changes direction in response to tilting of the iPad. Finger taps induce a male voice to half-heartedly say "Yay!", and leave oily fingerprints that the dancer will occasionally pause her gyrations to wipe off the display.
Who buys this crap, anyway?
Price: 99¢
Sponsored: Minds Mastering Machines - Call for papers now open