iPad apps: the 10 smartest and 10 stupidest
From the sublime to the 'WTF?'
No. 7
Smart: Air Display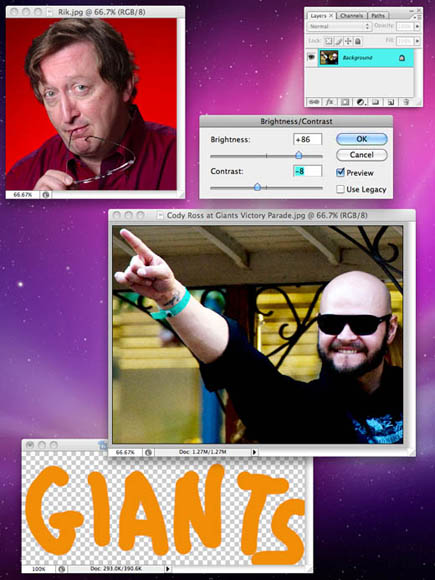 Photoshop on an iPad? Yes, using AirDisplay, and with touchscreen fingerpainting
They say: "Air Display lets you position your iOS device next to your computer, drag windows onto it, and interact with those windows as you would on any other computer display."
The Reg says: Compared with a laptop's display, the iPad's 9.7 inches is not too shabby — so wouldn't it be nice to be able to add the iPad's display acreage to that of your laptop's as a secondary display?
Well, with Air Display, you can, wirelessy over Wi-Fi, and with nearly imperceptible lag time when moving your curson to and from it. In addition, your iPad's touchscreen works as, for example, a Photoshop tool such as a brush or to push buttons on a calculator.
One caveat: the App Store contains a raft of reviewers' complaints about connection problems, especially with Windows machines. But I haven't touched a Microsoft OS in a decade, and have experienced no problems whatsoever with connecting Air Display to my Mac Pro and iMac.
Your mileage, of course, may vary.
Price: $9.99
---
No. 7
Stupid: Simple Fruit Bowl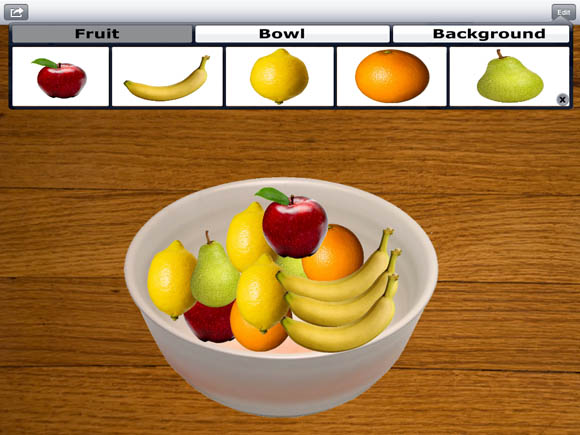 Fruit in a bowl — simple, eh? Yes, and stupid as well, thanks to Simple Fruit Bowl
They say: "Chose from 5 delicious pieces of fruit to drag into a beautiful ceramic bowl for sharing or just displaying. This fruit doesn't ripen, but it also doesn't rot!"
The Reg says: Section 2.12 of Apple's App Store Review Guidelines reads: "Apps that are not very useful or do not provide any lasting entertainment value may be rejected." Here at number seven in our stupid list, apps begin to appear that may have slipped past that barrier.
Such as Simple Fruit Bowl. You get your bowl. You get five slightly distorted images of fruit. You drag the images of the apple, banana, orange, pear, and lemon over the image of the bowl, where they de-distort and just sit there, each the same size no matter what the placement.
And that's it. Oh, you can email your stupid proud creation or upload it to Facebook, if you'd like. But we can't imagine why you would.
Price: 99¢
Sponsored: Minds Mastering Machines - Call for papers now open