iPad apps: the 10 smartest and 10 stupidest
From the sublime to the 'WTF?'
No. 8
Smart: Corkulous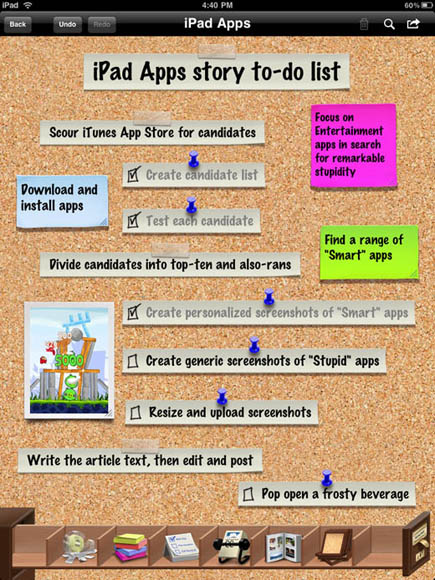 You could organize your projects without Corkulous, but it wouldn't be as enjoyable
They say: "Corkulous is a multi-purpose app containing cork boards where you can place notes, labels, photos, contacts, and tasks."
The Reg says: I picked Corkulous for number eight not because it has changed my organizational life nor because it's the best idea-manager and plan-sharer in the known universe.
I picked it for the same reason a teenager picks a Friday night date: it's fun, attractive, and easy.
You start with a big ol' virtual corkboard, zoom into one portion of it, then add a variety of elements to it, typing in info as you go. When you're done, you can email your creations in PDF or image form, export them through iTunes, and share them with another fine app from the same developer, Appigo, a task-manager called Todo for iPad.
Price: $4.99
---
No. 8
Stupid: BaconClock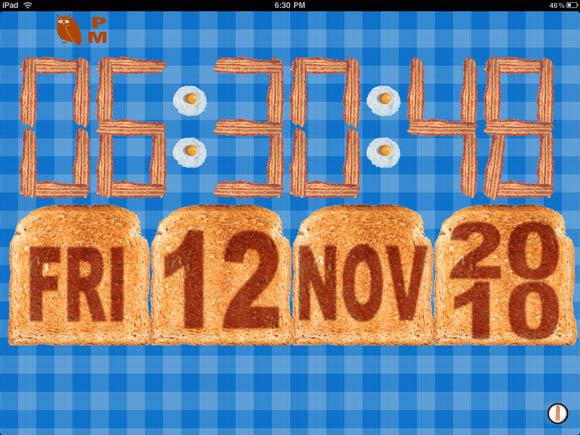 Bacon Clock proves that stupidity can be charming, as well as ... well ... stupid
They say: "Three words: Animated. Bacon. Clock. Bacon Clock will make you drool as you watch the animated digits tick off the time."
The Reg says: "Stupid" doesn't necessarily have to be a pejorative term. Take Freeverse's beloved Jared ("El Carnicero de Canciones"), who has been entertaining Mac addicts for nearly 15 years, and yet who is inarguably and irrevocably stupid.
BaconClock is a member of that proud tradition. This diversion is simply a digital clock with numbers made of strips of bacon and a calendar burnt into slices of toast. Oh, and you can choose from among five different backgrounds.
I like the blue gingham tablecloth. You may prefer the pancakes. They're both pretty stupid — but pleasantly so.
Price: 99¢
Sponsored: Minds Mastering Machines - Call for papers now open