iPad apps: the 10 smartest and 10 stupidest
From the sublime to the 'WTF?'
No. 1
Smart: Pages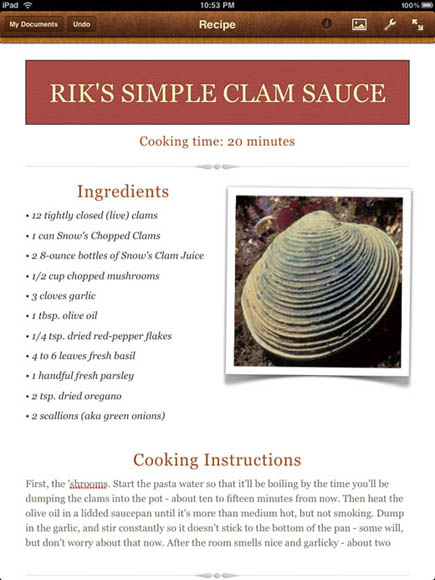 Some of its templates serve up Apple cheesiness, but that doesn't detract from Pages' practical useability
They say: "Pages has everything you need to create and share documents, including beautiful Apple-designed templates, easy-to-use formatting options, and advanced layout tools."
The Reg says: If tablets such as the iPad ever manage to tempt a majority of business users away from their netbooks, Apple's Pages — and apps like it — will be strong contributing factors.
Pages won't fool anyone into thinking it's either a full-featured word-processing app or more than a minimally acceptable page-layout app, but it's certainly up to the task of creating simple documents — and, with the help of Apple-supplied templates, styles, good image-handling options and more, it's capable of producing some rather handsome docs.
Personally, I find typing on the iPad's on-screen keyboard to be more than acceptable — although I hasten to add that I've never spent a full workweek doing so. For extended periods of typing, Apple's iPad Keyboard Dock would be highly recommended.
When iOS 4.2 comes to the iPad — rumored to be in a week or so — the stupidest limitation of Apple's tablet, its inability to print, will be lifted, and Pages will then become a even more useful tool.
Price: $9.99
---
No. 1
Stupid: Dynamic Mirror HD - light up your face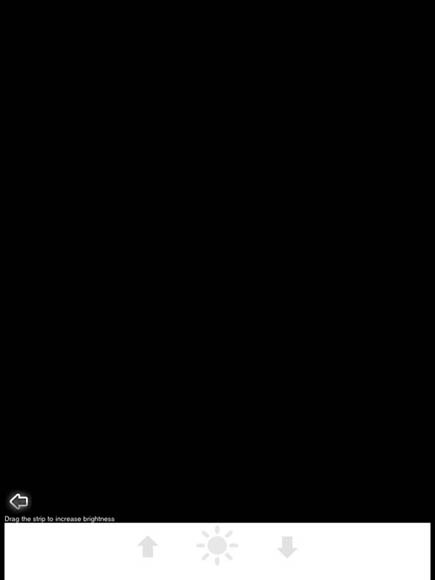 Not only is Dynamic Mirror's modest goal the height of stupidy, it fails even at that
They say: "All mirrors seen up to now doesn't work for a simply reason: they are static and doesn't adapt to lighting conditions. Dynamic Mirror lighting up your face according to the environment where you are gives you a reflection never seen until today."
The Reg says: In the App Store there's a bizarre clot of apps that take advantage of the iPad's shiny display to sell themselves as mirrors, merely because you can see your face reflected on an unlit iPad screen.
I'm not joking: check out Mirror HD-Full Screen Viewing (free), A Luxury Mirror HD for iPad (99¢), or Mirror :On Your Table (99¢) if you don't believe me. (And, yes, the colon is incorrectly placed in that last one's name — stupidity, anyone?)
Most, it must be allowed, at least go to the trouble of tarting themselves up by adding a frame or two, but essentially all they do is allow you to look at your reflection in the iPad's darkened display.
That's a stupid idea, yes, but not quite as mind-meltingly stupid as the stupidest app I discovered, the wonderfully but inaccurately named Dynamic Mirror HD - light up your face, which has two modes: Day and Night. Tap Day, and the screen simply shuts off, with a small "return" arrow in one corner. That's your mirror — no border, no nothing. Yawn.
But the feature "never seen until today" is revealed when you tap Night. Your iPad's black display then has a strip of white at the bottom that you can drag to resize. Apparently, the light from the white strip is supposed to light your face so you can see it in the black area of the display — but it doesn't give enough light to even remotely light you up.
There's one more ineffective DMHD-luyf feature: a tool to test your face's "simmetry" [sic]. Whoever developed this travesty was not only stupid, but also illiterate.
Price: 99¢
Sponsored: Minds Mastering Machines - Call for papers now open