Hasbro unleashes 'Spastic' Transformer
Cunning stunticons toy won't be sold in UK, unsurprisingly
Kiddies toy outfit Hasbro has pulled off a bit of a branding blinder with the release of its "Spastic with Stunticons" Transformer, which apparently forms part of its Power Core Combiners 2011 Wave 2 range.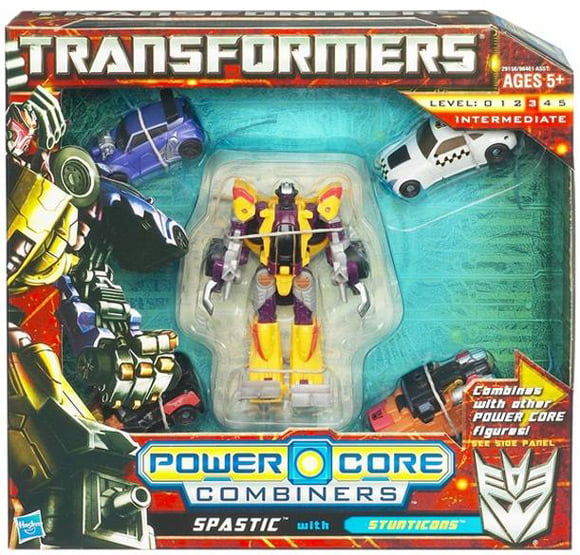 Transformer fan site Seibertron.com contacted Hasbro when it discovered that the word spastic "has different meanings depending on your regional location".
The company replied:
Thank you for bringing this matter to our attention and for the opportunity to respond. The TRANSFORMERS brand intended no offense by use of the name "SPASTIC" for one of its products which has not and will not be available via traditional retail channels in Europe, including the UK. Thank you once again for notifying us about your concern. As a marketer of children's products, input from parents, families and fans regarding their experiences with our brands is extremely important to us. Our goal is to have all families who enjoy our brands feel good about their purchases and experiences
Seibertron.com notes that Hasbro doesn't mention whether its Spastic will be available in the US, although we gather the term isn't as much of a no-no Stateside as it is in the UK. ®
Sponsored: RAID: End of an era?