Palm Pixi Plus budget smartphone
Phone gnome
Palm Synergy is a useful feature that groups similar apps together including Facebook, Google, LinkedIn, Microsoft Office Outlook and Yahoo! (but not Twitter, bizarrely, though there are apps available from Palm's still relatively understocked App Catalog) and puts them into a single view.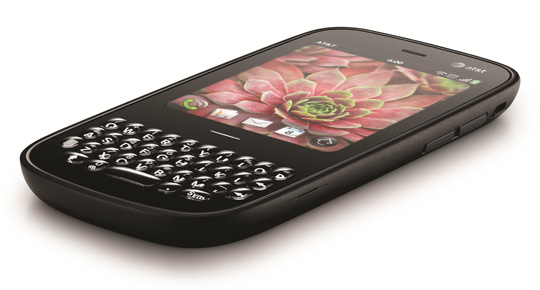 The buttons take a bit of time getting used to, but it's worth persevering
In use, Palm Synergy can also pull in your contact details from all those accounts and merge text and IM chats from individuals into a single conversation. It's a cleverly thought out system that goes a long way to simplifying your increasingly complicated connected world.
Though it looks good, and feels great, the Pixi Plus's Achilles heel is its processor speed. There's no easy way to say this – this is a s-l-o-w handset. When inputting text at a fast pace, or switching between apps, there's a frustrating amount of lag, forcing you to get into the habit of waiting a few seconds any time you make a change.
The browser, however, is a breeze to use thanks to the multi-touch capability of the capacitive screen – that allows pinch-to-zoom – and the accelerometer that automatically flips the screen to landscape view when you turn it on its side. Dragging the menu down from the top of the screen offers bookmarks, cut and paste, viewing history and sharing apps, plus there's fast access too using its HSDPA network connection or Wi-Fi.
The camera is a very basic model with very few features except the LED flash. Picture quality tends to be a little fuzzy in anything less than excellent light. There are better displays for viewing video, but the Pixi Plus's 320x400-pixel screen is sharp enough to give a good account of itself and there's the option to stretch films to fit the screen.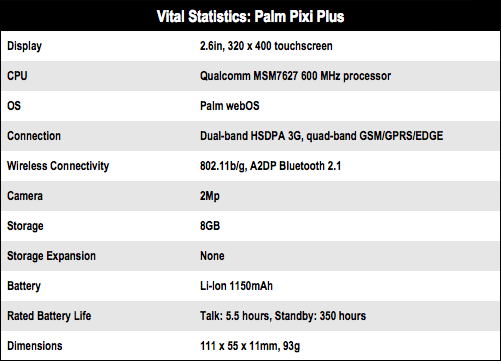 Sponsored: Minds Mastering Machines - Call for papers now open