Microsoft spooks software customers about dangerous pirates
Warning: They look just like the rest of us!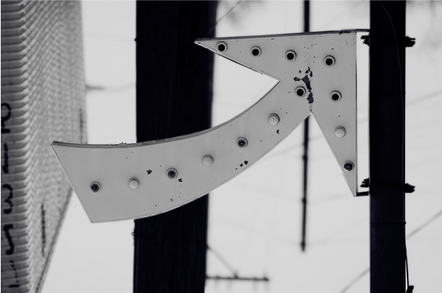 One in four people surveyed by Microsoft think that pirated versions of software are as "safe" to use as the legit copy.
Of course, Microsoft didn't shape its latest opportunistic "piracy is bad" press release in quite such a negative (for Redmond, at least) way.
Instead it preferred to say that – of the 38,000 peeps in 20 countries it questioned – the company found there was a "three-to-one margin" that showed a "real danger" in using counterfeit software.
MS claimed that the respondents put data loss and ID theft at the top of their list of concerns about software use and offered "resounding support" for government and industry officials to take action against pirates.
Unhelpfully, Microsoft didn't reveal what questions it asked those surveyed to respond to, but it did provide a link to a PowerPoint document that apparently reveals all you need to know about its latest findings on the lucrative, underground counterfeit software trade.
To read it you'll need a legit copy of Microsoft's slide-y software first, of course.
The company said would-be MS customers should be on the lookout for fake software goods.
Tons of people are buying the stuff without even knowing about the danger of having such software installed on their computers.
Apparently they fit right into society with their photocopied Windows 7 covers and cosy shrink-wrapped packaging. Pirated software easily out-foxes consumers, warned an alarmist Microsoft.
Don't have nightmares, do sleep well. ®
Sponsored: Minds Mastering Machines - Call for papers now open