Speak geek: The world of made-up language
Pointy ears, bumpy foreheads and obscure tongues
The world of invented language is a difficult place to succeed and those who have the patience to create their own tend to have a hard time gathering followers.
Klingon and Elvish are notable exceptions, thanks to the huge fan bases for Star Trek and Lord of The Rings.
Society tends to regard people who learn these languages as über geeky and socially-inept but we often overlook the reasons why they're so obsessed with the fantasies they love.
Until recently, expanding the speaker numbers was a challenge: conventions were the only place for enthusiasts to gather and sporadic publications the only other method of sharing their passion.
With the internet, mobile app markets and other techie possibilities, these languages now have easily accessible platforms to grow. While such languages thrive, constructed languages, or "conlangs", that were created in our past generally struggled.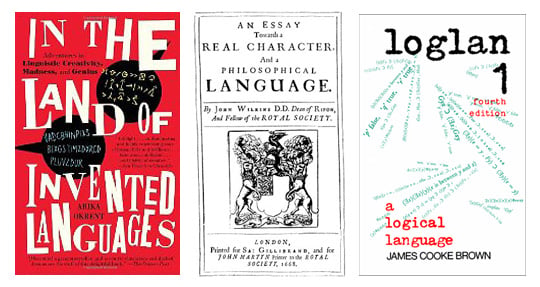 In her book The land of Invented Languages (highly recommended), Akira Okrent tracks down the conlangs that have, in most cases, faded into oblivion. With some pretty wacky ones out there from John Wilkins' Analytical Language to James Cook Brown's Loglan, it's clear why few take off in the first place, even though most were created with respectable goals in mind.
These hard-working, eccentric individuals sought to create a lexicon of words or symbols that remove technical faults in our own languages to create a practical and universal alternative. Okrent supplies wonderful insight into their efforts.
She also delves into successful conlangs that survive today. Those that aren't supported by pop culture include the widely known Esperanto and my personal favourite; Blissymbolics.

An example of Blissymbolics: "I like the music from these headphones"
Created by Charles K. Bliss in 1945, Blissymbolics was an attempt at a cross-language unification tool. It has since been adopted by BCI, an institute that teaches language to children with non-speaking disorders such as cerebral palsy.
Sponsored: HPC and HPDA for the Cognitive Journey with OpenPOWER