Hitachi quietly slips in new, big hardness
And Hitachi makes three, so it's over to you, Samsung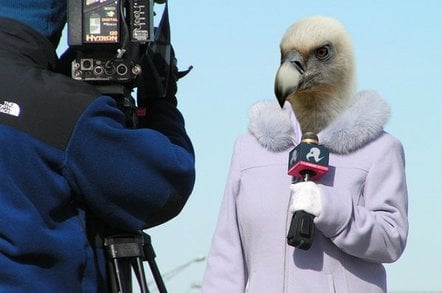 Has the 3TB drive cookie crumbled with Hitachi GST's stealthy product, or will Samsung bring out its own 3TB EcoGreen drive?
Hitachi GST has revealed the 3TB Deskstar 7K300 on its website, but with no PR fanfare. It's a 7,200rpm, 3.5-inch drive with a 6Gbit/s SATA interface, a first for Hitachi GST, and comes in 1TB, 2TB and 3TB versions. The areal density is 411Gbits/in2 and it has a 64MB cache.
Seagate's 3TB Barracuda XT has five platters, a 32MB cache, and slower 3Gbit/s SATA interface. WD's 3TB Caviar Green has four platters having 750GB on each platter, suggesting a 514Gbits/in2 areal density level. It spins at 5400rpm, has a 64MB cache and the same 3Gbit/s SATA interface as the Barracuda. This means Hitachi GST's 3TB drive has the highest speed interface of the three.
Hitachi says its new drive shows a 27 per cent improvement over the previous Deskstar 7K2000 generation in PCMark Vantage testing scores and can be up to 30 per cent more power-efficient. There is a guide (pdf) to where and how you can use the product as it breaks a 32-bit Windows drive barrier of 2.2TB capacity.
Now that the three hard disk drive industry leaders have each brought out 3TB drives, the remaining player who could, Samsung with its EcoGreen line, currently topping out at 2TB, has yet to jump. After it does, if it does, then it's a waiting game to the end of 2011 or early 2012 for the next high-capacity tide mark, 4TB or perhaps more. ®
Sponsored: Minds Mastering Machines - Call for papers now open