Flashy Anobit is on fiscal fire
Intel heads $32m boost to flash controller wizards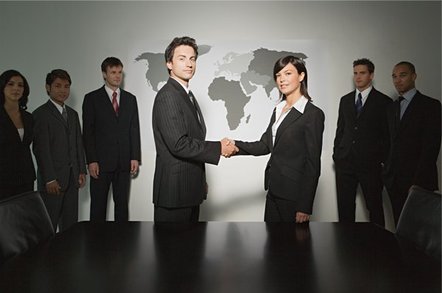 Multi-level cell flash controller technology is hot, providing the keys to the kingdom of affordable and reliable flash storage that could start kicking serious storage butt. Israeli start-up Anobit is at the heart of this development, and Intel Capital has just led a group giving it a $32m slug of development money.
Multi-level cell (MLC) flash wears out, which limits its life and so renders it unusable in enterprise storage arrays — unless, that is, controller technology can be used to extend its endurance. Anobit has its Memory Signal Processing (MSP) technology that promises to do just that.
The firm was started up in Israel in 2006, received $17m of A-round funding in 2007. A further round delivered $23 million at an undisclosed time, and now Intel Capital, some new investors, and the current ones have pumped in another $32m.
What is the cash for? No way is such a large amount of dollars needed to build out a sales channel or add a management infrastructure. This is serious hardware development dough, needed for building ASICs and that kind of thing.
What has the investors fired up is that Anobit is working with Samsung and Hynix, both suppliers to Apple. We're told that Anobit flash controllers are currently shipping in multi-million quantities within some of the newest and most popular mobile devices. Should we be thinking iPads, and the latest smartphones?
Anobit's Genesis storage array SSDs have 200GB and 400GB capacities and are said to be capable of 4TB writes a day for five years. Put another way, that would be 7.3PB for the 400GB product.
An Anobit spokesperson says that the company "continues to work closely with a true industry-leading provider of enterprise storage arrays to qualify and bring to market Anobit's Genesis enterprise SSDs (targeted for Q1 2011)."
Who might that be? El Reg's soundings around the industry suggest it is EMC. Are we looking at the potential wholesale replacement of 15,000rpm disk drives in VMAX and CLARiiON arrays by MLC flash drives — terabytes of the stuff? There would be tier-zero fast SSDs, tier-one MLC SSDs, with tier-two SAS disk drives or SATA ones for the bulk storage with FAST technology moving data between tiers as it does now.
Such arrays would need fat I/O pipes to ship the data to accessing servers — and Brocade will, we note, deliver 16Gbit/s Fibre Channel gear next year.
EMC might also be thinking that it could say to NetApp: "Stick that in your Flash Cache pipe and smoke it."
Look what EMC's endorsement did to STEC. Could it do the same for Anobit? Imagine the other array vendors following EMC as they did when it launched storage array SSDs in 2008. That heady prospect is what is prising millions of dollars out of venture-capital wallets.
Intel Capital is not Intel, and there is no guarantee that Intel will use Anobit controllers in its X18 and X25 SDD products. Anobit competitors SandForce and Pliant will be well-pleased but envious. Sure. a rising tide lifts all boats, but some are going to be lifted higher than others. ®
Sponsored: Minds Mastering Machines - Call for papers now open