Google accused of hard-coding own links in search
Harvard prof waves Google antitrust 'smoking gun'
Google comes clean
As Edelman points out, his findings run contrary to Google's age-old description of its search engine. "No manual intervention," Google Fellow Amit Singhal said in a 2008 blog post. "The final ordering of the results is decided by our algorithms…not manually by us. We believe that the subjective judgment of any individual is…subjective, and information distilled by our algorithms…is better than individual subjectivity."
But Edelman also digs up an unguarded moment where the company seems to admit to the sort of hard-coding he describes. It may be his most significant find. "When we roll[ed] out Google Finance, we did put the Google link first. It seems only fair, right?" vice president of search Marissa Mayer said during a June 2007 public appearance. "We do all the work for the search page and all these other things, so we do put it first...That has actually been our policy, since then, because of Finance. So for Google Maps again, it's the first link." You can see her on video here:
'
This is just the sort of behavior Foundem criticizes in its EU antitrust complaint. The complaint is under seal, but it's mirrored by a stateside FCC filing. Foundem homes in on what Google calls Universal Search, a search setup — introduced in May 2007 — where Google, well, inserts links from other Google services into prominent positions on its search results pages. There are certain Universal Search results that point to content from third-party companies — "news" links, for example, point to third-party news stories — but in many other cases they point to Google pages, including pages for Google Maps and Google Product Search.
Foundem contends that with Universal Search, Google is unfairly positioning its services over competing services. "Google should not discriminate — at all — not even in favor of Google's own services," Foundem co-founder Shivaun Raff has told The Reg, accusing Google of using completely different algorithms to rank results for its own services. Google says that Universal Search is a way of "blending" its services with web results, but as Foundem points out in its FCC filing, others have called it "bundling."
The comparison is obvious. Foundem is arguing that in much the same way Microsoft unfairly bundled applications with Windows, Google is unfairly bundling its own services on its search engine, which controls an estimated 85 per cent of the market — if not more. Foundem produces stats showing that since the arrival of Universal Search, Google's market share in areas such as online maps and product search has increased significantly. In short, Foundem says, Mountain View has exerted discriminatory market power to demote such competitors such as MapQuest and Pricegrabber.
Google may or may not classify its allegedly hard-coded Google Finance and Google Health results as examples of Universal Search in action. But Edelman sees them as a slightly different thing. When Google slips in, say, Google Maps links via Universal Search, it labels them as "maps" results. You don't get the same sort of label with Edelman's searches. "With the CSCO search, Google does say 'these are the finance results," he says. "They're masquerading as algorithmic results. They look like algorithmic results. They don't look like something else."
What's more, Universal Search appears to use separate algorithms from those used for other results on the page. With his examples, Edelman believes that Google is not merely shifting to other algorithms. He believes the company has indeed hard-coded specific results. "If you look at Google's Health Topics index page, every one of those terms is hard-coded," he says.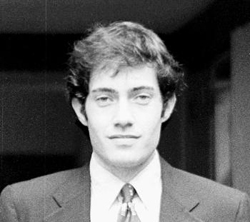 Ben Edelman
But he does see the similarity to Foundem's argument. And he sees the Microsoft "bundling" analogy. But he believes that Google's hard-coding goes beyond Redmond's setup. "There are some similarities, and some differences," he tells us. "With Windows, at least you could install another web browser. What does it mean to install another map program into Google? You can't.
"You could go maps.yahoo.com, if that's what you want. But you could never have a different one that was integrated nicely into the web browser. Whereas in the operating system context, if you installed Netscape and you double-clicked on a .html file, it would open in Netscape...It would be fully integrated in the relevant sense. But it's hard to see how Yahoo! Maps could get to be fully integrated with Google in the relevant sense. I don't think there's been any discussion of that." ®
Sponsored: Minds Mastering Machines - Call for papers now open