Sling Media Slingbox Pro-HD network TV tuner
Out of tune?
Truly HD? Really, truly HD?
Ports being equal then, and just as equally devoid of Freeview HD, what does the Pro-HD do that the Pro didn't? Stream in HD.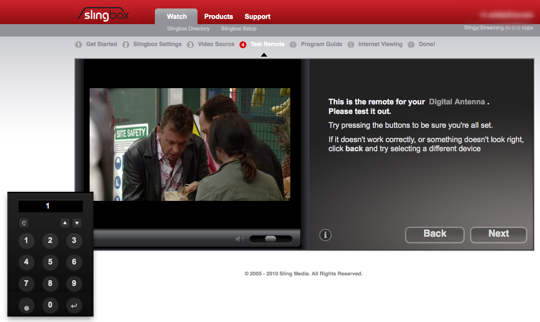 The virtual TV remote is basic, uninformative and very laggy
Well, if you can all it that. Component-video output from my first-gen Apple TV, set to 720p, streamed through a 200Mb/s powerline Ethernet to my router then out to a laptop connected by 802.11n, but the browser-based viewer only registered a video rate of 8Mb/s.
Sling's own spec sheets says "3Mb/s and up" but either way it's not what you'd expect for an HD stream. Maybe 18Mb/s - which both HomePlug AV and 802.11n can support - but not 8Mb/s. That suggests so much compression that while the picture resolution may be 1280 x 720 or 1920 x 1080, a lot of the detail has been compressed out of it.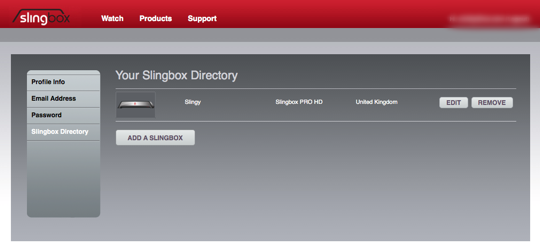 Set-up is performed over the net, not locally
Indeed, while the picture in the browser was entirely watchable, it didn't look particularly HD.
Whatever the quality, the picture has to be viewed in a browser - and in a 32-bit browser, at that, at least on a Mac. That's not so bad, but Sling forces you to create an account with the company before you can use the box.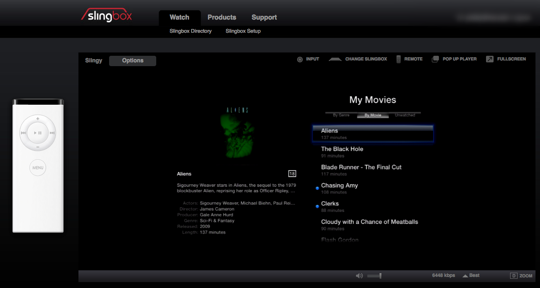 Some other remotes don't work as well as they should
Presumably that's to save the user from having to enter an IP address, which can be tricky for non-techies, especially if it's a dynamic one. But, really, why should I have to set up an account and then set up a separate password just to access the box I've paid 250 notes for? And why not supply a simple Java IP address look-up utility like Nas makers do? Or do admin through an on-device web server? I'd trade all these happily if I got free mobile access in return, but no, I still have to cough up 18 quid for the iOS, Windows Phone 7 or Android viewer.
Sponsored: Minds Mastering Machines - Call for papers now open