Overland secures fresh funds
Signs of uptick as data protection vendor gets cash injection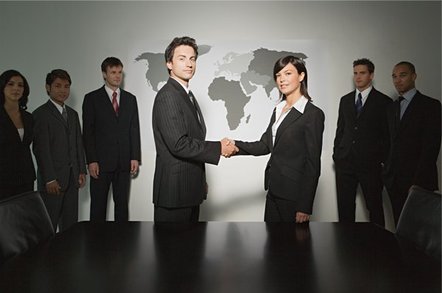 Overland, the struggling data storage vendor, has secured $4.2m in fresh funds from institutional investors.
The company will use the money "for general corporate purposes, which may include, among others, working capital needs, capital expenditures and acquisitions". It is not committed to any acquisitions right now though.
Overland is a data protection vendor with a line of tape and virtual tape library products, plus a set of Snap-branded file storage drive arrays for small and medium business (SMB).
It has announced a block-access version of the Snap line for SAN storage and has bought the assets of MaxiScale to cluster its Snap products together so customers can store more information.
The top line results for its first fiscal 2011 quarter, ended 30 September, as we have come to expect, are fairly grim. Net revenue was $17.57m, an 8.8 per cent drop on the year-ago quarter, and there was a net loss of $6.5m, which compares poorly to the year-ago net loss of $3.69m. Revenue down and net loss up is not generally a sign of a well-run business.
The share price trend is one long descent; $3.50 in April and $1.16 this morning before the results were announced. The net worth of the company is $12.6. This is not just cheap: it's bargain basement. This is a share price with a strong determination to go south and the institutional investors know this, yet they punted $4.2m on a company would dismiss out of hand.
Inside the results were a few signs of spring in Overland's long, long winter. The Snap brand saw 22 per cent revenue growth from fiscal 2010's first quarter to the latest quarter.
The NEO tape brand products saw a revenue increase of 52 per cent over the same period. The overall revenue decrease was due to an expected drop in sales through HP which takes some Overland products. But the rest of Overland's channel is showing resilience and growth.
The company is spending. As well as buying the clustering IP assists of Maxiscale in the quarter it spent more on sales and marketing: $4.596m compared to $4.49m in the preceding quarter, and more on research and development, with $1.754m spent compared to $1.423m in the prior quarter.
The new SnapSAN S1000 will ship into the SMB SAN market this calendar quarter, alongside the existing and larger S2000, and next year should hopefully see the introduction of the MaxiScale technology.
Overland stated: "By integrating Maxiscale's technology into GuardianOS, we intend to transform the Snap Server product line into a scalable storage solution with linear performance and capacity expansion, a global namespace and no single point-of-failure." ®
Sponsored: Minds Mastering Machines - Call for papers now open