Pure One Mi portable DAB/FM radio
Move with the music
Unplugged
Unlike Pure's other portables, there's no headphone socket, which is frankly quite baffling given it's not so big that you would never take it out of the house. As with the Mini, it doesn't have an alarm timer, even though, beyond the boudoir, a kitchen timer would prove useful. Pure's sub-£40 bedside DAB, the Siesta Mi is equipped with such if you're keen to be sonically stirred from your slumbers.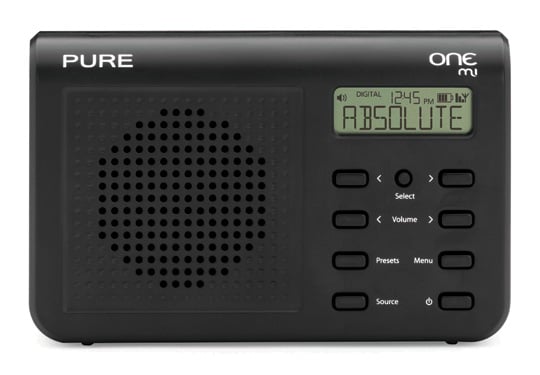 A smattering of plain buttons and scaled down LCD display
The One Mi's publicity boasts of "punchy audio" which "rivals that of much larger sets". While that's overstating it a bit, for its size the sound quality is quite reasonable, although when played up against weightier and less portable tabletop radios it does come across as rather weedy by comparison.
It is best suited for speech, so if you want BBC Radio 4, 5 or 7 to follow you from room to room then it's clear enough. With no more than 1W output, it's hardly going to shake the floorboards, but it is not as horrendous as you might think for pop and indie tunes. For instance, The Manic Street Preachers and Vampire Weekend on BBC 6 Music were enjoyable enough.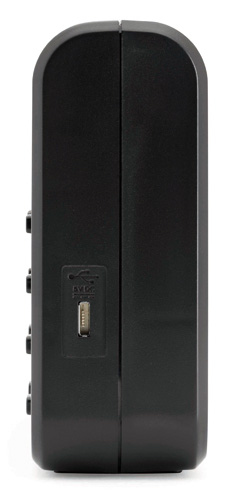 Just one socket, a mini USB for powering the radio or charging the battery
However, if your preference veers towards the Planet Rock or Kerrang end of the spectrum, then they'll sound tinny on its small speaker. Similarly, Classic FM seems hemmed in, requiring something more expansive unless you only intend to tune in to harpsichord recitals.

Sponsored: Minds Mastering Machines - Call for papers now open