Cloud Engines Pogoplug Pro DIY cloud box
Your data, available globally
Native desktop access
The advantage over Samba sharing as usually implemented is that the drives attached to the Pogoplug can be formatted for Window, Mac or Linux, and still appear as accessible shares on the desktop. The downside: there's no version of this desktop app for 64-bit Macs. Alternative access to the server is available through a web page when you log in to my.pogoplug.com, with the advantage that this works across the internet as well as locally.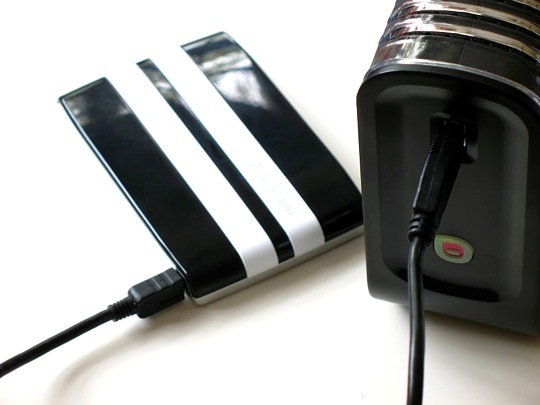 The 'double-decker flying boat' design incorporates the power supply, so there's no external brick
Our February review discussed the way the Pogoplug can optionally transcode video down to a lower bandwidth suitable for remote internet connection. Also mentioned as a forthcoming attraction was the ability to stream multimedia to the XBox and the PS3. This function is now well-established, and I regularly use it to UPnP multiple music and video formats, including AVI and M4V/MP4 over the LAN to my PS3.
There's one small bug in the current implementation: you need to switch off the option to create a ten-second preview snippet of every video file, otherwise the PS3 only plays the snippet instead of the whole movie.
The open source alternative
The February review mentioned the community of hackers who've congregated around the Pogoplug, and indeed Cloud Engines pitched this at the time as part of the sell. The community is still thriving, but there's since been something of a falling out. The company insists on maintaining proprietary secrecy around the mypogoplug Cloud features, so the geeks have ditched Cloud Engine's Linux implementation and now offer their own Plugbox Linux as a complete replacement firmware. It brings new features to the party - like full SMB connectivity, for example - but precludes the Pogoplug Cloud activity.
Sponsored: Minds Mastering Machines - Call for papers now open