Nvidia poised to challenge Jobs on tablets
Hopes pinned on Fermi, Tegra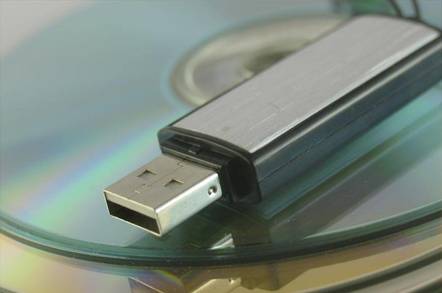 Nvidia claims it has turned the corner, saying it's looking ahead to a recovery in its Fermi product line for servers, workstations, and high-end PCs and a very fast ramp for its Tegra chips for handhelds and tablets. That means it's buddying up to Steve Jobs while also antagonizing the man - not exactly a comfortable position to be in, but better than the alternative. Perhaps.
But that ramp is not here yet, even if Nvidia is excited about its future, the third quarter of fiscal 2011 ended in October was not exactly great. Overall revenues fell by 6.6 per cent, to $843.9m. Nvidia was able to keep costs in control to a certain degree. It shipping seven different GPUs based on the Fermi architecture directly to market on their A0 stepping, with record times from tape-out to market. But, nonetheless, net income plummeted by 21.1 per cent to $84.9m.
Nvidia's sales in Q3 were up 4 per cent from the second quarter, when Nvidia posted $811.2m in revenues but booked a $141m loss.
On a conference call with Wall Street analysts, Michael Hara, senior vice president of investor relations at Nvidia, said that the focus of the third quarter was to get momentum behind Fermi and Tegra products and regaining market share in PCs and riding up the wave for smartphones and tablets. David White, Nvidia's chief financial officer, said in the call that Nvidia's GPU unit shipments were up sequentially, with GPUs on desktops up 6 per cent. The ASP mix shifted on GPUs, which lowered ASPs a bit, but the desktop GPUs did better than expected, so it balanced out a bit.
Hara put a stake in the ground to try to reassure Nvidia investors, saying that even as Intel is readying more powerful integrated GPUs for its "Sandy Bridge" family of processors and Advanced Micro Devices is gearing up with its own Fusion family of APUs, Nvidia didn't think the attach rate for discrete GPUs would change. Hara even suggested that the data Nvidia has is showing that discrete GPUs are seeing a higher attach rate.
"We're going to recapture a lof ot the high-end business that we lost because we were late to market with Fermi," Hara explained. With the Tesla GPU co-processors gaining momentum, and Tegra/Android tablets on the horizon Hara said he was optimistic about the coming year. Hara had nice things to say about Apple's iPad (which does not use Nvidia chips) as well as its new MacBook Air (which uses Nvidia's graphics chips and chipset), but was ebullient about the prospects for Nvidia's Tegra partners to compete with the iPad.
"I think it is going to surprise people," Hara said, referring to future Tegra tablets and not apologizing for the time it has taken Nvidia to get Tegra system-on-a-chips to market. "The iPad is a wonderful product, and if you are going to give it a run for the money, you have to build something that is absolutely exquisite. Hara said the Tegra tablets would be "absolutely magical" and reminded everyone that while Nvidia and its partners were "a little late, the market is so huge."
But Nvidia still needs to get through its fourth quarter before it gets to the promised tablet land. And Nvidia's guidance is only for 3 to 5 per cent sequential revenue growth with flat gross margins. ®
Sponsored: Minds Mastering Machines - Call for papers now open