Microsoft Xbox 360 Kinect Launch Games
We rate the first six titles
Dance Central

Of all Kinect's first-party launch titles, Dance Central is the most complete videogame.
Given developer Harmonix's pedigree in the rhythm-music genre that should come as no surprise. As creator of the Guitar Hero and Rock Band franchises, Harmonix has proved master of measuring controller inputs against chords and beats, all wrapped up in highly polished gameplay. And Dance Central is no different, marking a logical progression afforded by Kinect to measure a whole new instrument: you.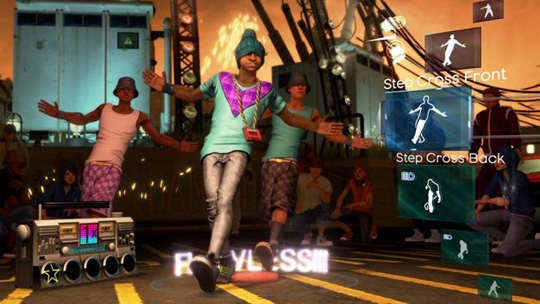 I like to move it, move it
Of course, just like those wannabe-rockstar games, not everyone is comfortable dancing around their living room. But for those who are, Dance Central's 30 songs and 650 individual moves, covering hip hop, dance, disco, pop and Latin disciplines, will keep players bopping away for months to come.
With easily the most impressive responsiveness of the launch games – not to mention the most impressive menu system - Dance Central has no problem tracking individual limbs at the speed of some seriously fast dance moves. And it provides instant feedback in the form of red outlines if you're not quite nailing a move. Impressive enough in single-player mode, with two players battling out together, the game proves the Kinect technology by dispelling any fears over latency.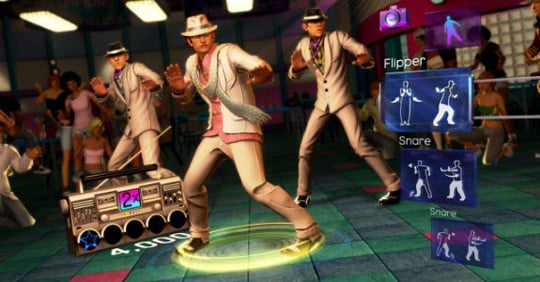 Schmove criminal
Even though players will likely first experience Dance Central as a party game, Harmonix's trademark progression and Break it Down systems provide the enticement to keep playing and the tools to keep improving. All but the most two-left-footed of dancers will be able to attain a decent level of performance, as they build upon basic steps to master some dazzling moves.
Dance Central is easily the best Kinect launch title, if not one of the best motion-controlled games on any platform. With its high degree of polish, tough, progressive challenge, and all-round fun factor, it's the one Kinect launch title you'll be playing for months to come.

Reg Rating 85%
Price
£40
More Info
Harmonix Games' official Dance Central website
 More Kinect on Reg Hardware
Sponsored: Minds Mastering Machines - Call for papers now open