Call of Duty: Black Ops
Go nuts in 'Nam
Shoot to thrill
Black Ops is not just a sweeping history of America's 1960s military engagements, it's also a personal story. Those conflicts merely provide the backdrop for the narrative's main thread, the race by American and Russian deniable operations teams to procure Nova 6, a Nazi-developed biological weapon. With comradeship and personal vendettas as galvanising as overarching national interests, it's a thread that compels throughout, especially in its thrilling denouement.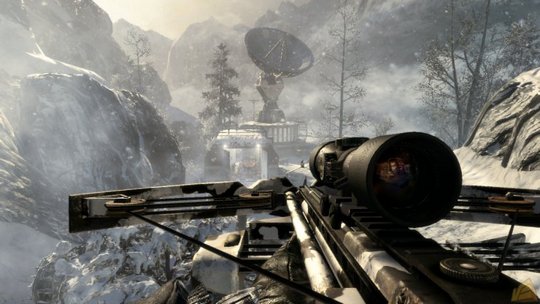 Make a bolt for it
Compelling narratives are nothing without solid gameplay, of course. So, it's fortunate that Black Ops' gameplay isn't just solid, it's nothing short of spectacular. Treyarch has used the two years since World at War to push the engine to its limits, elevating Call of Duty's hallmark visceral approximation of war to a new tumultuous high.
Whether in its smallest details - water dripping from the icicles of a frozen Siberian gas pipe - or whether in its grandest set-pieces - you rain rockets down upon military complexes from a gunboat along the Mekong Delta - Black Ops constantly impresses. Core shooting mechanics are as dependable as ever, as is the challenging and unpredictable enemy AI. And level design, pacing and variety maintain the intensity throughout the eight- to ten-hour campaign.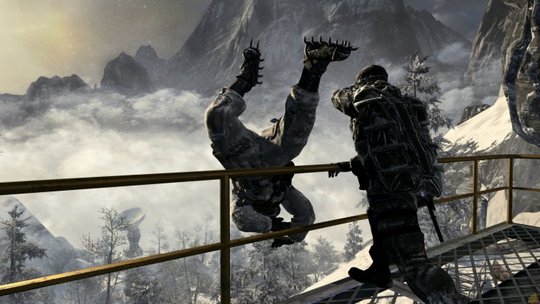 What a pushover
Black Ops isn't perfect, though. As per World at War, a couple of levels tread overly familiar ground. Escape from Vorkuta Gulag reminds too much of Call of Duty 2's Stalingrad levels, with its cast of thousands eagerly sacrificing themselves for Mother Russia. The battle of Khe Sahn reduces enemy AI to the kamikaze blandness of Medal of Honor Pacific Assault. And Treyarch just couldn't resist one last pop at history's go-to bad guy, as the only non-1960s level sees you flashback to the Arctic Circle in 1945 to take on the Nazis.
Sponsored: Minds Mastering Machines - Call for papers now open