Reg hacks crawl from London to Brighton
Cantankerous 1904 jalopy no match for PARIS team
Finally, this was a happy sight indeed: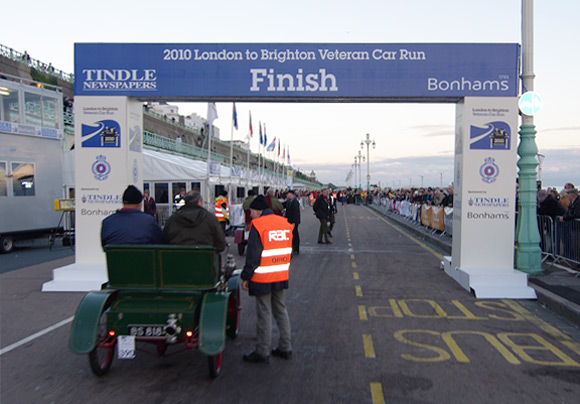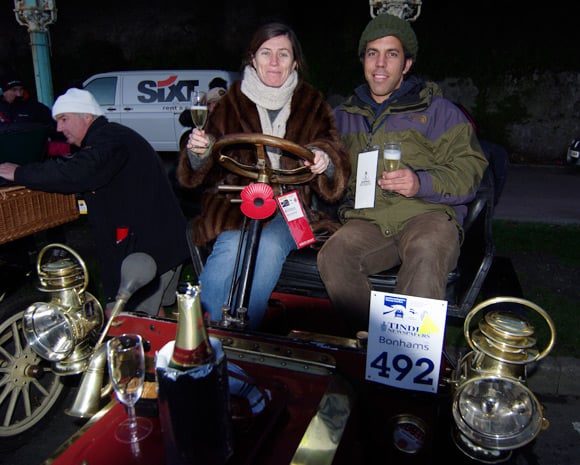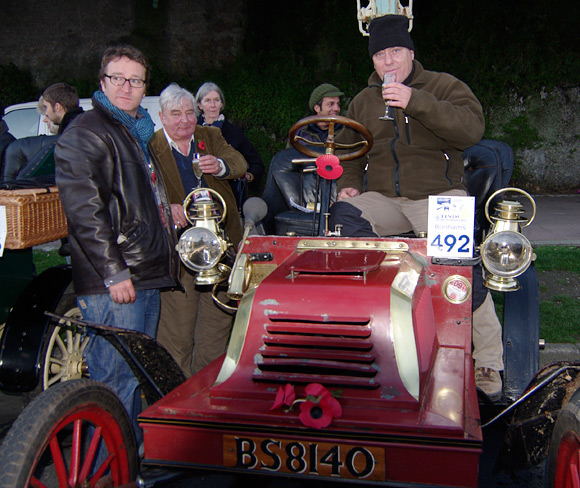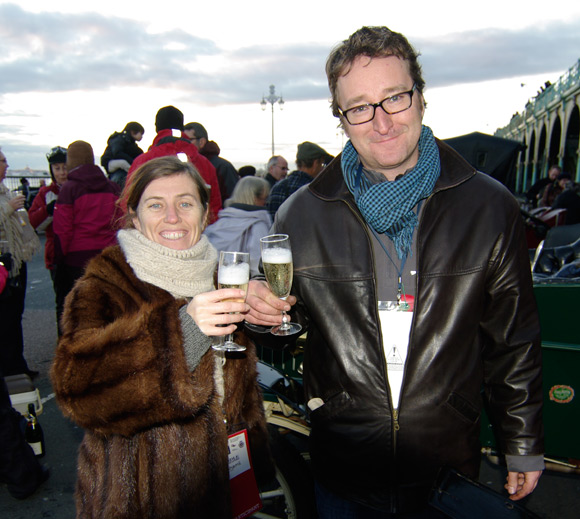 Well, it was quite an experience, and never has a glass of bubbly - and the subsequent pintage in a nearby hostelry - ever tasted so good. See you next year, when I'll be once again taking photos, albeit from the window of a Land Cruiser. ®
Bootnote
John has asked me to thank his dad (seen in penultimate photo, standing behind his son), Ross and all at ClassicCarStorage.co.uk for prepping the car, and William for running repairs en route and not laughing at our efforts.
Here's one of William's snaps of us gunning it. John's face says it all: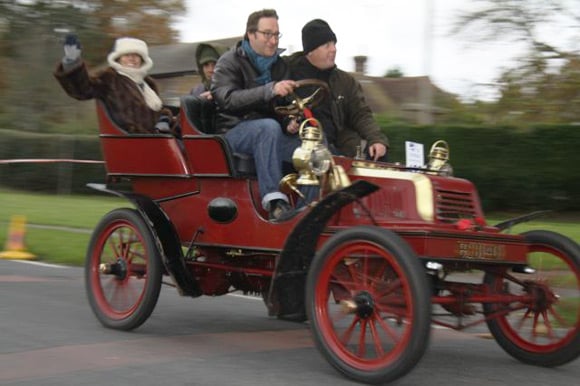 Sponsored: Fast data protection ROI?