Reg hacks crawl from London to Brighton
Cantankerous 1904 jalopy no match for PARIS team
In the end, we did make it to Brighton's Preston Park, which is the official finish line, even if Yasmin and John's sis Victoria Medcalf had to push the last couple of hundred yards after the poor old Crestmobile clapped out completely: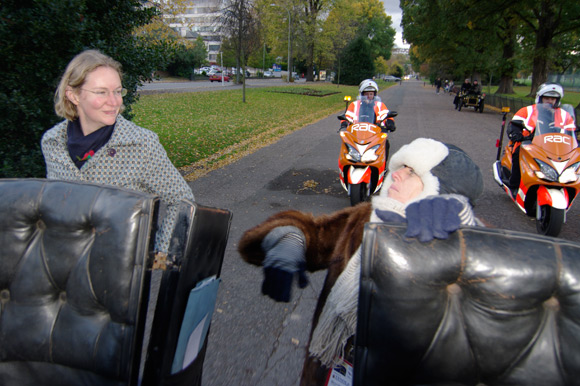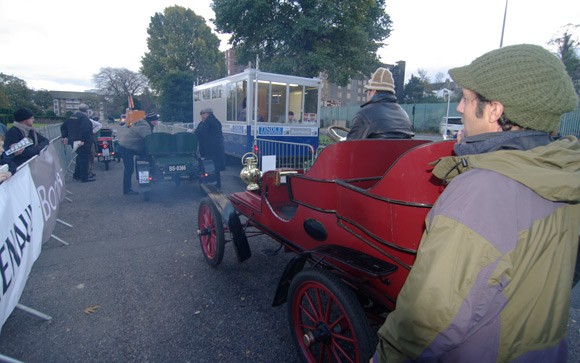 Victoria and hubby William recently drove a 1925 Bentley 10,000 miles from Beijing to Paris, which puts a 60 mile jaunt down the A23 into perspective.
It's fair to say that would be a drive too far for the Crestmobile, which had suffered a terminal failure of the spline linking the drive shaft to the engine.
Lesser men would have been tempted to call the recovery vehicle and scrub the last mile down to the seafront for the ceremonial end to the London to Brighton, but not William, who said with a glint in his eye: "So, we'll just take off the drive shaft and tow it. It's only a couple of bolts."
No sooner said than done...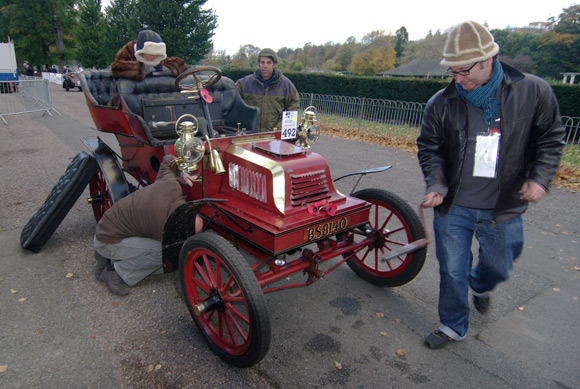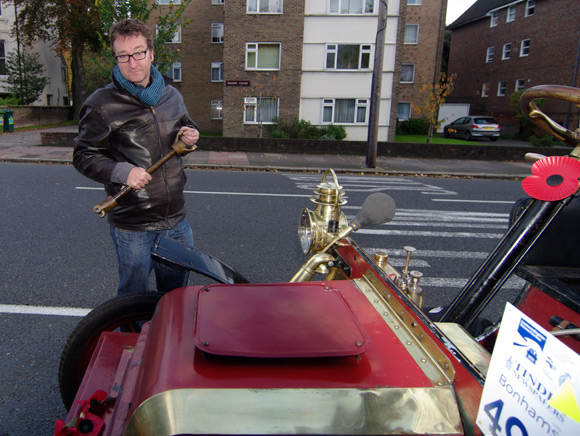 ...and we wearily crawled towards the champagne finale: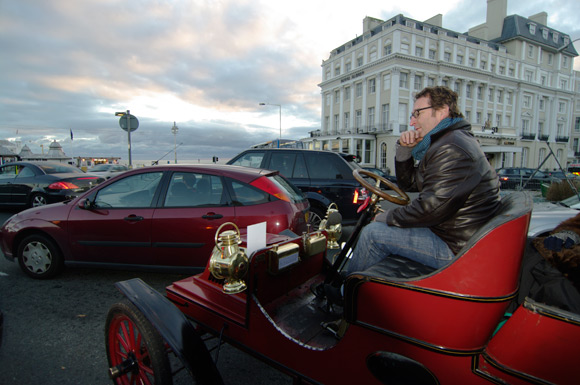 Sponsored: Minds Mastering Machines - Call for papers now open