Reg hacks crawl from London to Brighton
Cantankerous 1904 jalopy no match for PARIS team
Sadly, our initial burst of speed lasted only until Brixton, where we took our first unscheduled pitstop: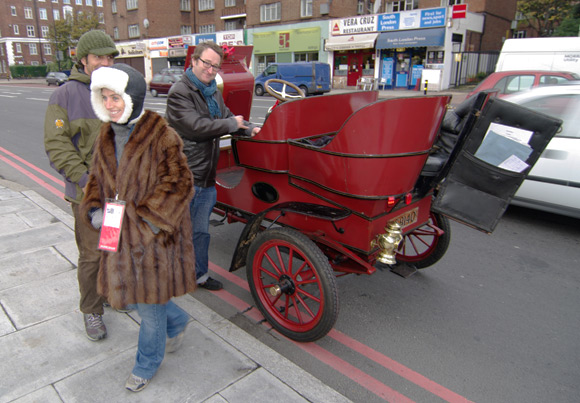 Cue a couple of RAC chaps, who kindly bodged our snapped oil line: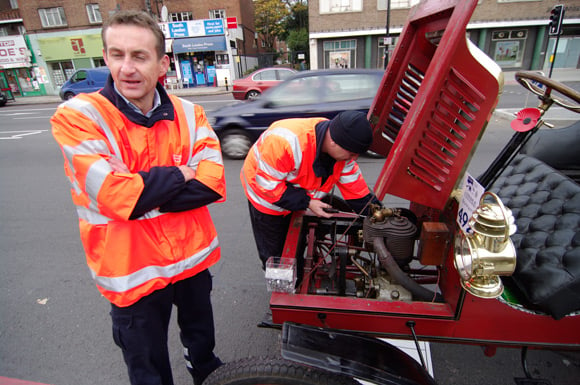 When I previously said we "thundered" out of Hyde Park, I meant it. The guy above is asking John: "So, you're the lot who wheelied it in the Park?"
Once we were back on track, nothing much happened until Crawley, apart from the loss of 66 per cent of our gear capability. The Crestmobile has two gears and neutral, and the latter and first gave up the ghost in Streatham.
This meant we had to slug it out in second, and use the brake to stop while cranking down the revs without stalling. Even if John managed that, the engine didn't then have enough grunt to pull without a helping hand, and as the traffic started to pile up around Croydon...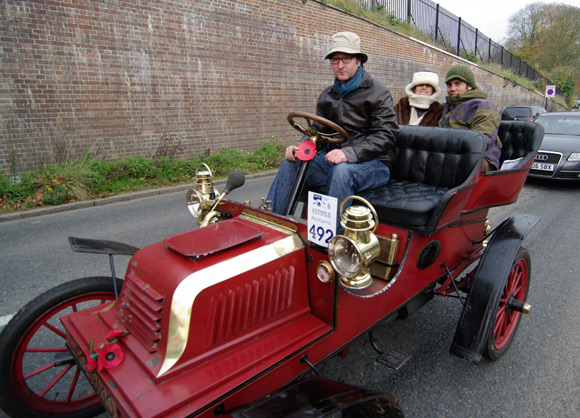 ...the stall-per-mile figure began to rise...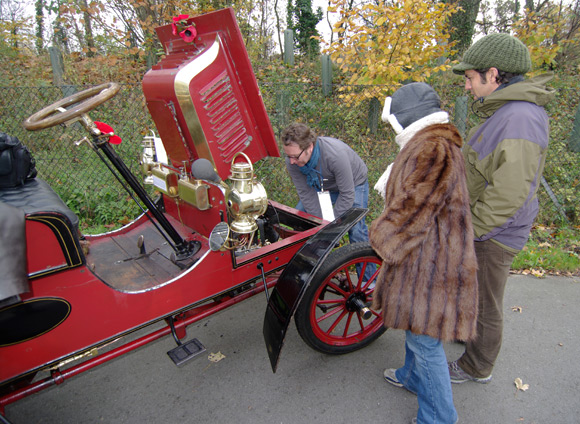 ...peaking in Crawley: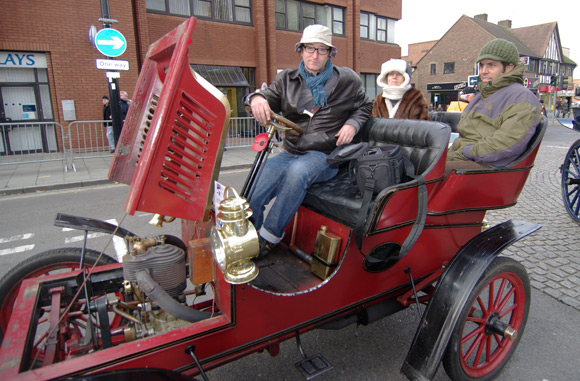 Sponsored: Minds Mastering Machines - Call for papers now open