Storage smackdown: EMC and NetApp go head-to-head
Converged IT stack ding-dong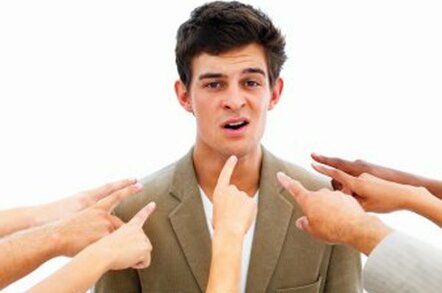 The race is on: EMC has announced a Vblock for VMware View on the same day that news broke of NetApp, Cisco and VMware's FlexPod for VMware. Now we'll see which Cisco and VMware partner, EMC or NetApp, can develop integrated specific system application and hardware stacks faster.
Both EMC and NetApp are partnering Cisco and EMC subsidiary VMware, to produce integrated layered IT systems comprising management and server virtualisation software, server, storage and networking hardware that can be bought, installed and managed as single IT resources. The Vblock is the VCE (VMware, Cisco and EMC) coalition's product with the FlexPod being the VCN (VMware, Cisco and NetApp) partnership product. Both FlexPod and Vblock use Cisco UCS servers and Nexus switches with VMware server virtualisation.
VCE, the new name for Acadia, the VBlock implementation company run by MIchael Capellas, has announced that its Vblock for VMware View can accelerate virtual desktop deployment. It has also announced a Vblock for SAP - its full name is Vblock Powered Solutions for SAP - and it says: "Customers can achieve savings of between 19 and 26 per cent on hardware/software investment, implementation, and upgrade costs in large enterprise environments" when using it.
The coalition has an end-to-end Fibre Channel over Ethernet capability for its Vblock, and supports both automated storage tiering (EMC's FAST) and EMC's PowerPath V/E for intelligent path-routing and optimised load-balancing. The Vblock can also now use Cisco blades using Intel's Xeon 5600 processors.
With SAP's prominent role in NetApp's FlexPod and FAS array announcement, it might be reasonable to expect a FlexPod for SAP in pretty short order.
Every supplier involved in the Vblock and FlexPod efforts will be privately pleased that all the others are there at some level. This demonstrates a degree of openness that is missing from, for example, the HP and Oracle integrated stack offerings. ®
Sponsored: Minds Mastering Machines - Call for papers now open