Garmin Nüvi 3790T satnav
Pocket-friendly satnav
Unusually for a PND– perhaps even, uniquely – the 3790T has an accelerometer so it can be used in portrait or landscape. The windscreen bracket is a ball and socket affair that lets you turn the between the two in-situ.

Slimphone pocketability in evidence here
Garmin doesn't quote a battery capacity but says a full charge is good for four hours of use which is more than twice what I would expect from a run-of-the-mill PND. The best I managed was just shy of three with the Bluetooth radio on, but that's still pretty impressive.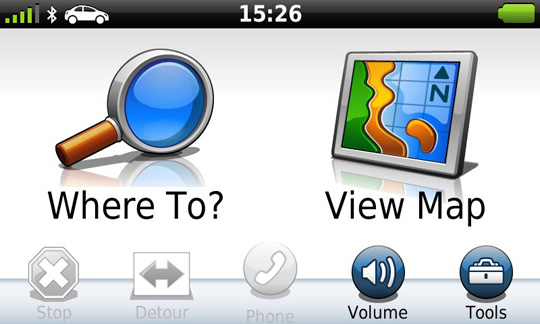 Main menu
Alas, the 3790T's navigational ability doesn't match its looks. The basics were fine, but map re-orientation was often slow and sometimes fluctuated badly during direction changes, leaving me confused as to my intended direction of travel, until the graphics settled down a few hundred yards along the road.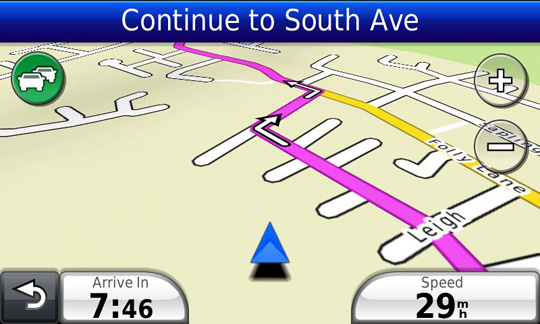 So there I was...
This was exacerbated by an occasional tendency to show the location icon to the left or right of the road I was on. This screen grab demonstrates the problem. At the time I was actually driving down Folly Lane which can be seen on the right of the image.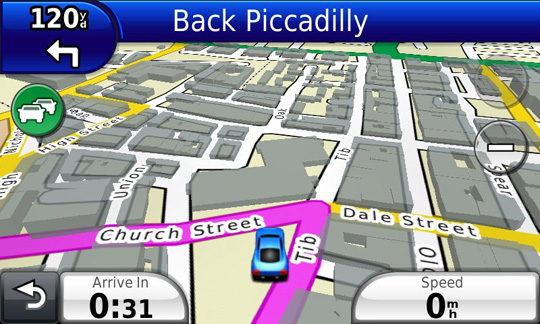 3D views of local terrain
Garmin's belief that road numbers should be read-out as hundreds and thousands didn't endear me to the 3790T either – admittedly a matter of personal taste. No arguments about the maps though, which are easy to read and come complete with 3D representations of terrain, city blocks and significant buildings.
Sponsored: Minds Mastering Machines - Call for papers now open