Cray's Q3 biz very unsuper
Livin' on a Q4 prayer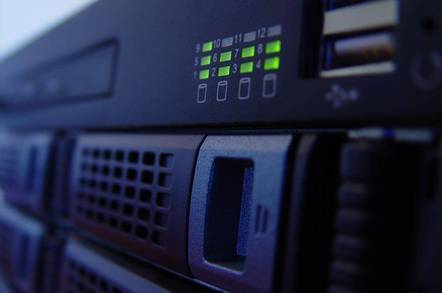 Supercomputer maker Cray was supposed to announce its financial results for the third quarter back on October 28, but it pushed the date out to today for reasons that Cray did not explain in its conference call with Wall Street analysts. The company did say that sales in the period fell by 26.9 per cent, to $42.8m. That was a bit lower than the $50m that Cray was expecting, and puts that much more pressure on the fourth quarter for Cray to make its revenue and profit goals for the year.
In the quarter ended in September, Cray's product sales were off 27.5 per cent, to $23.5m, while services sales fell by 26.1 per cent, to $19.4m. Cray lost $18.5m, much deeper than the loss of $4.2m in the year-ago quarter. For the first nine months of the year, Cray had just under $100m in sales, roughly half of what it did in the first three quarters of 2009. Cray has lost $37m so far this year, compared to a loss of $3.6m against $195.8m in sales in the same period for 2009.
Just after the third quarter ended, Cray managed to pass another milestone on its development of the "Cascade" future super and its "Aries" interconnect, for which the US Defense Advanced Research Projects Agency is directly offsetting research and development costs. This will result in the third $12m payment to Cray for the year, which will help prop up Q4 and would have come in pretty handy during Q3. Cray did not expect for the Cascade and Aries milestone to be reached until later than the fourth quarter, so it is ahead of plan here. What this also means is that Cray is twice as deep under water on its core product lines so far in 2010 than its net losses indicate.
Despite all of that, Peter Ungaro, Cray's president and chief executive officer, remains upbeat and said in a conference call with Wall Street analysts that the company was on track to meet its guidance for the year, which stands at total sales of $305m to $325m, with gross margins in the mid-30 per cent range and profitability for the year.
"I am confident in our people and our plans to get us there," Ungaro said in the call. But, he added quickly, the company has a number of very large XE6 and XT6 supers – blade clusters based on Advanced Micro Devices' Opteron 6100 processors – that have to be installed and accepted in the next 53 days. Revenue is booked on acceptance for these supers, so until the HPC shop is happy, Cray's numbers remain uncertain.
Ungaro said that of the three large XT6 systems that the company expected to ship this year, all three have shipped and one - at the National Oceanographic and Atmosphere Administration - has actually been accepted during Q3. This machine, plus one smaller system and a few CX1 baby supers, accounted for most of the product revenues in the quarter.
As for the XE6 machines, Ungaro did not provide any system counts, but it said that the machines it expected to ship in Q4 are in various stages of installation and testing. He warned that a number of these machines may not get accepted until the end of December, and conceded that they might even slip into the first quarter of 2011. But, Ungaro said, the company doesn't need to bat 1.000 on these XE6 machines to make its revenue and profit guidance for 2010. If it does get all of the XE6 machines accepted in Q4, then there could be even more upside than the guidance says. "We have a little bit of a bumper in there," Ungaro said.
Cray reminded everyone that it has already sold a Cascade system, which El Reg told you about two weeks ago. That multi-petaflops machine, which costs $60m, is going into the University of Stuttgart's High Performance Computing Center Stuttgart (HLRS) facility, which is an IBM and NEC super shop and which represents a big competitive win for Cray. That HLRS machine will go in as an XE6 and will be transformed into a Cascade system/Aries interconnect machine. The HLRS expects the XE6 to be in production in 2011, with the Cascade upgrade coming in the second half of 2013.
Cray is still on track to make somewhere around $110m in services in 2010, and Brian Henry, the company's chief financial officer, said that the Custom Engineering bespoke HPC services unit was expected to turn in a strong Q4. About half of the Custom Engineering revenues are related to XT6 and XE6 installations, but the other half are on totally separate projects (including a cloudy system engagement with Microsoft Research). Cray has not said how much of its overall services business comes from Custom Engineering, but based on prior statements from Cray, El Reg estimates that it should be about half of total services sales over the course of 2010.
Looking ahead to next year, Henry said that Cray expected revenues to grow and for the company to continue to be profitable on an annual basis. But once again, thanks to product upgrades expected in the second half of next year, the company's revenues and profits will be back-loaded in 2011. ®
Sponsored: Minds Mastering Machines - Call for papers now open