007 Blood Stone
A view to a thrill?
Moneypenny well spent?
With so little drama early on, only cut-scenes and driving sections break the tedium. But as 007 Blood Stone begins to find its feet, it begins to feel like a Bond movie. Increased urgency elevates gameplay and masks the technical flaws, and the game dazzles with its variety.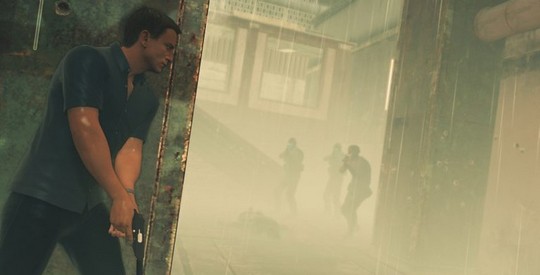 I spy danger
Few titles can match the breakneck speed of its six or so remaining hours. One minute you're fighting aboard a hovercraft bouncing through the icy waters of a Siberian river, and the next you're leading a prison break in dense Burmese jungles.
Driving sections become more frequent, and are increasingly imbued with the movies' pyrotechnic vernacular. Though their mayhem favours luck over skill - especially when chasing the mega dump truck around Bangkok's Sukhumvit district - Bizarre Creations' racing pedigree ensures top-notch handling and inspired track design.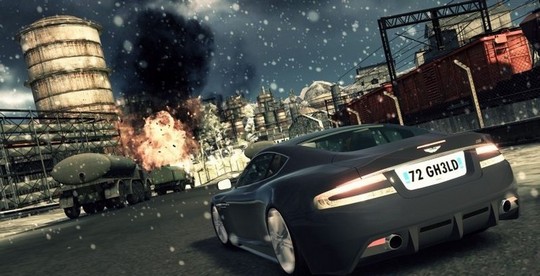 Licence to kill
And with stealth sections increasingly pared back in favour of shootouts, third-person sections are made more challenging by increased enemy counts, multiple entry points and improved verticality in level design. Those same tired mechanics might underpin it all, but when directed towards hundreds of enemies inhabiting some seriously beautiful and varied locales, from tight urban rooftops to a magnificent, spacious aquarium, the result is exhilarating.
Verdict
007 Blood Stone is the perfect Bond game. It's not the best, of course - that accolade remains firmly in Rare's hands. But labour through the game's disappointing opening few hours and you're treated to the definitive Bond experience: that guilty pleasure we all love on a lazy Sunday afternoon, where spectacle and action easily make up for any cerebral shortcomings. ®
More Games Reviews

Star Wars:
The Force Unleashed 2
Saw II:
Flesh and Blood
Fable III
Vanquish
Sponsored: Minds Mastering Machines - Call for papers now open

007 Blood Stone
Flawed, shallow and wonderfully entertaining. The perfect Bond then. Available on Xbox 360 (tested), PS3 and PC.