Toshiba AC100 Android smartbook
Oh, Tosh, what went wrong?
Missed opportunity
If you want to install a different browser you need the Camangi Market, a very limited subset of the Android market, and the only available source for new applications on the AC100. Don't bother searching for Firefox, it isn't there. The best you can do is the Dolphin Browser, which can be set to give access to the read/write version of Google Docs.
Alas, the Dolphin Browser seems to be aimed at touch screen devices - which the AC100 isn't - and in Dolphin the cursor keys jump you from button to button and don't navigate through the text. So you can certainly write into Google Docs. You just don't get a choice where you write, which makes editing pretty well impossible.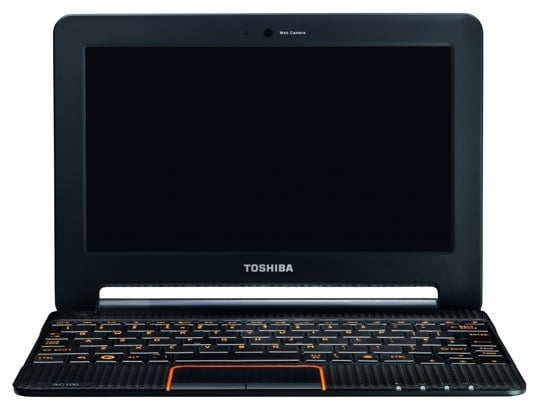 Nice hardware, shame about the software
I could go on with many more examples of a smartphone-centric OS frustrating the use of a device designed to be operated with a keyboard, but here's the bottom line: the Toshiba AC100 and the operating system described in the manual as "The Toshiba AC100 Operating System powered by Android" aren't at all comfortable together.
So the AC100 is a huge puzzle. The industrial designers have produced a slim, elegant and otherwise utterly desirable netbook, while the software team seems to have simply thrown Android 2.2 at it hoped it would stick. It hasn't.
Verdict
The beautifully designed and executed hardware is very close to my ideal netbook, and it's hardly an exaggeration to say that I'm heart-broken by Toshiba's cocked-up Android implementation. The best one can hope for is a firmware rescue from the open source community, although I wonder if the product will stay around long enough in these tablet-obsessed times for that to happen. ®
More Netbook Reviews

Asus Eee PC
1215N
Samsung
N230
Acer
Aspire One
D260
Group Test
11.6in
sub-notebooks
Sponsored: Minds Mastering Machines - Call for papers now open

Toshiba AC100 Android smartbook
Ultra-skinny 10in netbook with Nvidia Tegra technology and Google's Android.