Toshiba AC100 Android smartbook
Oh, Tosh, what went wrong?
Unfamiliar territory
Whether you're coming to the AC100 from a Mac, a Windows, or a Linux machine, you'll find yourself in foreign territory. The top row of function keys replaces the usual numbers with strange symbols that aren't always self-explanatory. There are other alien keys in the first row: one for Home, another for Search and a third, with a symbol that looks as if it's something to do with the screen, that brings up a menu.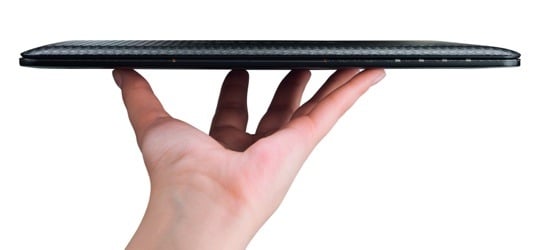 Acme of portability?
The plot thickens when you discover that some of the keys you're familiar with don't work the way you'd expect. The Tab key, for example, won't jump you from one text entry box to the next when you're form-filling. Rather than take you to the previous Web page, the Backspace key does nothing in this context - for this you need the Escape key.
Sometimes the right-hand side of the trackpad offers a scroll function; often you'll need to use the cursor keys. To make matters worse, the mouse cursor occasionally becomes erratic or fails to move at all.
There are two different browsers for no very good reason, and both are disappointing. The basic no-name Android browser proved to be the better bet, but it and the Opera Mobile browser both persuade remote Web sites that they're running on a mobile phone, which makes it impossible, for example, to access the writable version of Google Docs. Settings apparently intended to override this default made no difference.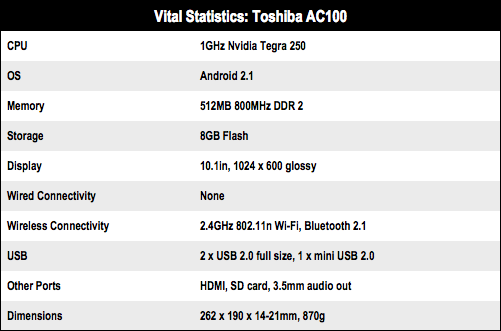 Sponsored: Minds Mastering Machines - Call for papers now open