Philips Streamium MCi900 DVD and Wi-Fi Hi-Fi
Entertaining concept
Performance from the DVD player was very impressive with near faultless upscalling to 1080p but, again, given the price of the system, surely it should also be capable of playing Blu-ray discs?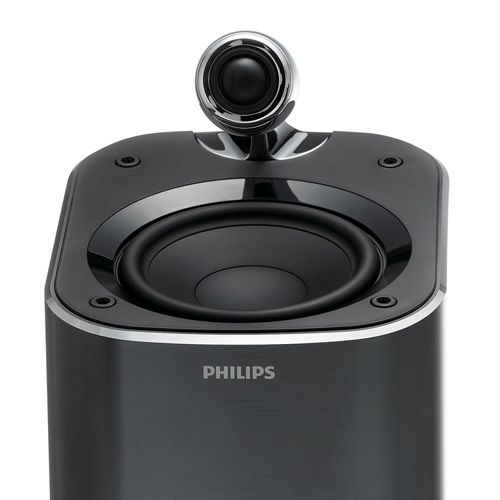 Aluminium speaker enclosures bolster the sonic delivery
My recent experiences with the DS9000 suggested that the folks at the Philips sound quality department have been eating three Shredded Wheat for breakfast recently and, true to form, the MCI900 produces a highly impressive noise. Some of this is down to the 24-bit DAC but most of the impact comes courtesy of the SoundSphere speakers.
Each speaker enclosure is made from a single piece of 18mm thick extruded aluminum, while the 25mm tweeter sits atop a sonically inert arm, thus hovering above the angled 127mm woofer. The net result is an extremely open and broad sound with very impressive definition, especially in the upper ranges.
This not only infuses your music with plenty of detail and space but also pays real dividends when listening to movie soundtracks, which are projected with a startling amount of atmosphere and clarity. It's loud too, far louder than the rated output would suggest and things never get ragged even when turned all the way up to 11.
With RCA audio inputs as well as outputs the MCi900 can be used as the day-to-day sound system for your telly, making it an interesting alternative to the usual 5.1 systems most lounges are cluttered up with these days.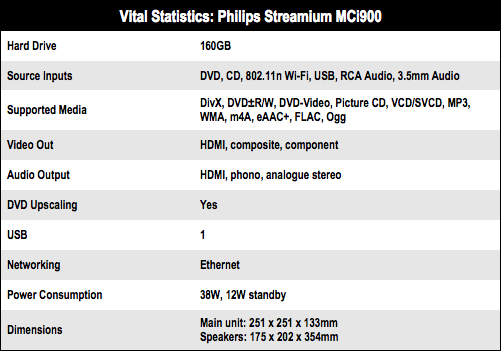 Sponsored: Minds Mastering Machines - Call for papers now open