PARIS laid bare in intimate snaps
Our space plane mission's bumper photo album
Returning swiftly to the job in hand, here's John Oates attaching the main payload to the parachute: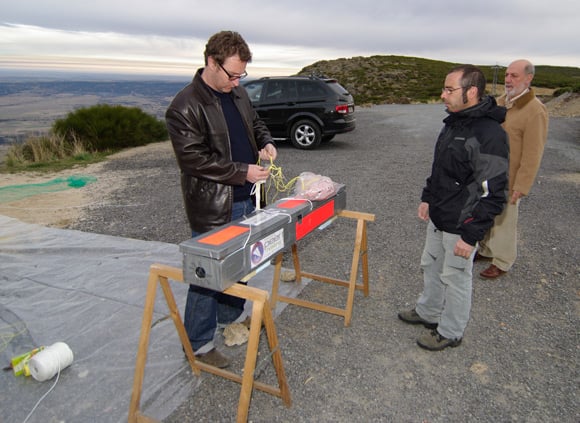 He then turned his attention to the balloon, with the help of Federico Buenadicha and Jose Manuel: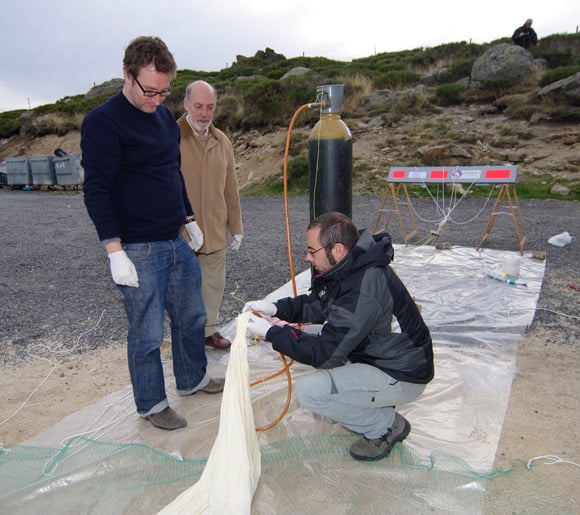 Securing the filling hose to the balloon proved a mite troublesome...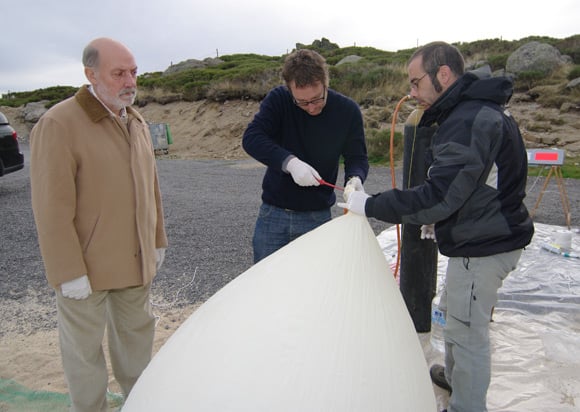 ...but these boys are top professionals, and soon had it under control: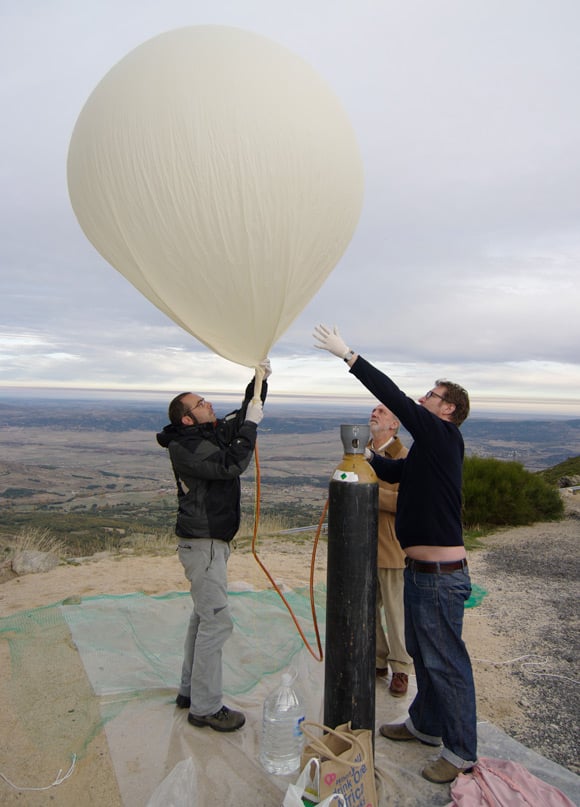 Note the bottle of water, tied to the balloon neck. When this 7.5kg lump began to lift off the ground, we knew we were good to go.
Sponsored: RAID: End of an era?