Marathon adds suspenders to virty server belts
Microsoft acquisition bait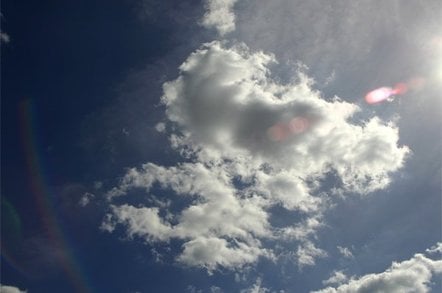 Marathon Technologies is adding disaster-recovery capability to its everRun MX fault-tolerant code.
Just last month, Marathon Technologies tweaked its updated everRun MX fault-tolerant clustering for virtual machine hypervisors, which allows for FT clustering of VMs that span more than one core. This is something that VMware cannot do (yet) with its vSphere 4.1 stack and its FT feature, which only works at a single core level. And now the addition of DR capability ups the pressure on VMware.
It may seem ridiculous to spend money for DR on FT clusters, like putting on suspenders as well as a belt (and, what the hell, garter belts, too). But a disaster such as a power outage or a flood can take out a fault-tolerant server cluster running in a data center — and for a select number of customers, this would be not only bad, but even illegal.
There are psychological factors at work as well. With companies virtualizing and consolidating servers using tools like everRun MX, having all their VM eggs in one server basket may make them more nervous: a failure could wipe out all of their applications in a way that having applications distributed across multiple physical machines could never do.
Server consolidation is inherently more risky without fault tolerance and disaster recovery. Marathon's everRun MX has split-site capabilities that allow a fault-tolerant pair to be lashed through a WAN link and be as far as 100 miles apart, but asynchronous replication allows for a backup machine to be anywhere on the planet — or in a cloud somewhere.
Rather than code its own data-replication and failover code, Marathon, which is the clustering spinout founded by some ex-DECers back in 1993, decided to partner with a third party so it could hit the ground running.
According to Rob Ciampa, vice president of marketing at Marathon, the company looked at four different DR replication tools to add asynchronous and long-distance failover to the everRun stack (he wouldn't say which ones) but ultimately found that ARCserve DR from CA Technologies was the best fit for everRunMX.
The resulting bundle of the two programs is called everRun MX Extend. At this point, you need two management consoles to run the two programs, but Ciampa says it may do tighter integration in the future, based on customer needs.
Using the new bundle, you create a fault tolerant local cluster of a pair of servers and their storage using everRun MX, and then you put a single server or a fault tolerant pair in a remote backup site and do asynchronous replication of the FT setup to that site using ARCserve DR. The switching between the two sites is done at the network layer, so customers don't even know the primary site has failed in the event that it craps out.
You don't have to put an FT pair in the backup site; the software will work fine with just a single DR machine that, as far as everRun MX is concerned, looks like an FT setup with a failed pair. (Obviously, you get some benefits of having replicated FT pairs, but you have to assess the risks and count the costs to see if it is worth it. This is akin to having a pair of belts as well as suspenders to keep your pants up.) When you recover at the primary site, ARCserve DR replicates the data accumulated since the disaster, popping it back to the primary site; end users fail back to the original FT setup.
everRun MX supports only the XenServer hypervisor, which Marathon OEMs from Citrix Systems and buries in its code; virtual machine guests can only run Windows Server 2003 SP2, Windows Server 2008, and Windows Server 2008 R2 in either 32-bit or 64-bit versions. Linux, Solaris, and other x64-based operating systems are not supported inside the guest VMs on the everRun clusters, even if they are technically supported by the XenServer hypervisor, and neither Hyper-V from Microsoft nor ESX Server from VMware are yet supported with everRun MX or MX Extend.
This limits its appeal somewhat, but Windows is the volume play for the x64 server space, so it is the place to start. Marathon will no doubt get the everRun tools certified with other operating systems and hypervisors at some point.
In a move that could backfire, Marathon scales the price of everRun MX scales depending on the size of the company. The Standard Edition includes a license for two x64-based servers (each with up to eight processor sockets) at $10,000 for companies with 2,000 employees or fewer. If you have more than 2,000 employees, you have to buy the Enterprise Edition, which costs $15,000 for a pair of servers. If you want to upgrade with the Extend DR features, you pay an extra $5,000 on top of that.
Marathon is providing Level 1 and 2 tech support on the everRun MX Extend bundle, with CA providing Level 3 tech support for any pesky problems that might crop up. At the moment, Marathon is selling ARCserve DR as part of its everRun tools, but CA Technologies is not a reseller of Marathon products.
But given the fact that CA Technologies is very keen on building up its virty wares, it would not be at all surprising to see the company try to acquire Marathon. Microsoft, which has been content to partner with Marathon to provide higher availability for Windows servers, might be interested as well. And VMware could also be interested, but has plenty of goodies it could pilfer from EMC to do better disaster recovery. For VMware, such an acquisition would be more defense than offense. ®