Top Ten Retro PC Games
A blast from the past
Black and White

Who are you going to listen to for advice, the angel or the demon sitting on your shoulder? Ever wanted to channel God through a cow? I did, and let my inner demon show its bad side. Black and White lets you terrorize or nurture your populace as an animal deity. As I got meaner, he got nastier looking. It's just a pity your gods have no idea how to traverse their worshippers' towns without getting stuck – AI movement tracking was the downfall of this game for me. Still, for its time, the gameplay mechanics made it unique and even though it had a steep learning curve, it felt extremely accomplished. Good job Peter Molyneux.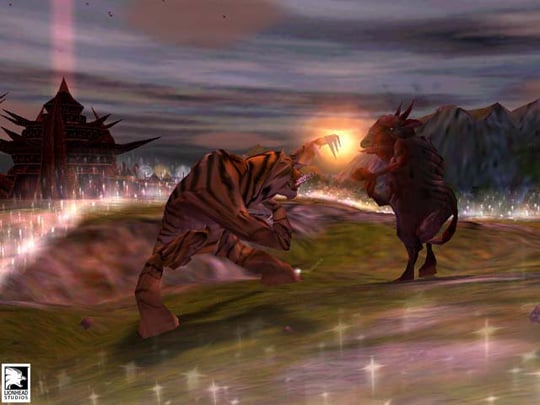 Developer Lionhead Studios
Year of release 2001
Star Wars Knights of the Old Republic

Built on the legacy of Jedi Knight the Star Wars movie mythology finally got the game depth it deserved with Star Wars Knights of the Old Republic. Developer BioWare opted to locate its story 4,000 years before the events of the films. This move offered more creative freedom and enables you to have a character who is much more important to the story than say, Jedi Knight. Every decision you make, every conversation option you choose, can see you turning to the Dark Side (making some force powers harder to use), or the Light – opening up different conversation options and quests. You also get to dual-wield lightsabres in combat and, as with most Bioware games, the twist has to be experienced for its pure ability to blindside you. Most memorable character? Your psycho assassin-droid team mate, HK-47, who, in his posh-clipped voice, happily refers to all organic life as "meatbags".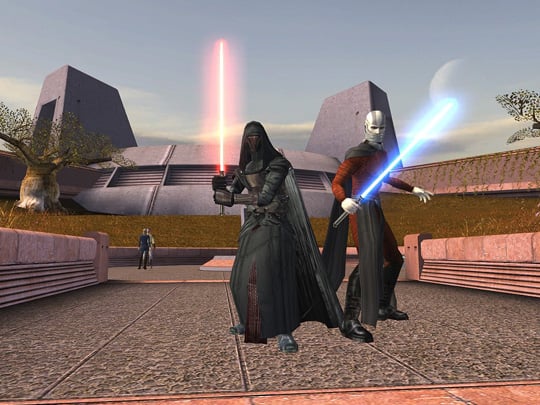 Developer BioWare
Year of release 2003
Duke Nukem 3D
Some may wonder why 3D Realm's 1996 incarnation of Duke Nukem doesn't rank on my list of retro PC games. It was among the first to offer multiplayer on-line gaming and features a good level of interactivity. However, for a girl gamer, Duke Nukem's supposed tongue-in-cheek humour, never held much appeal. I can handle hooker killing in games like Grand Theft Auto, because it actually makes a weird kind of sense, but the misogyny in Duke Nukem was always just too over-the-top for my liking. Still, we've all had our favourite PC games and this selection of retro titles lists those I've found most entertaining and have left a lasting impression over the years. ®
Sponsored: RAID: End of an era?